Daily Worship
A monumental error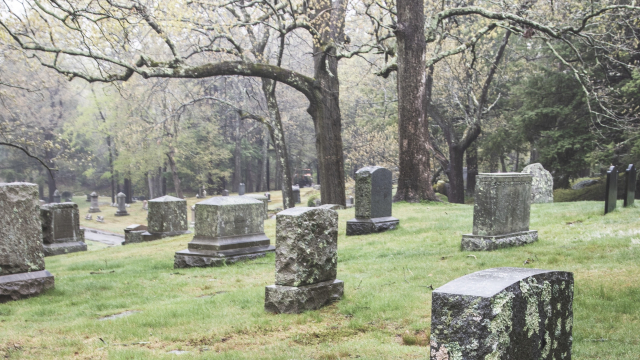 Listen to this daily worship
2 Samuel 18: 16-18 (NRSVA)
16 Then Joab sounded the trumpet, and the troops came back from pursuing Israel, for Joab restrained the troops. 17 They took Absalom, threw him into a great pit in the forest, and raised over him a very great heap of stones. Meanwhile all the Israelites fled to their homes. 18 Now Absalom in his lifetime had taken and set up for himself a pillar that is in the King's Valley, for he said, 'I have no son to keep my name in remembrance'; he called the pillar by his own name. It is called Absalom's Monument to this day.
Apart from the fear of forgetting, how many of us think of what it would mean to be forgotten?
Today's reading talks about a pillar called 'Absalom's Monument', which Absalom himself commissioned when he was anxious that he would not have any children to carry on the memory of his name. Scripture tells us that Absalom was the father of four children by the time of his death (2 Samuel 14:27).
Absalom's Monument went on to become synonymous with target practice as a tradition was created where people would throw rocks at the monument to show their distaste for Absalom's rebellion against his father. Out of a fear of being forgotten, Absalom constructed a memorial to himself. The memory of his name did carry on, but not in the way he hoped!
There is a famous poem by Linda Ellis called 'The Dash', in which we are reminded of the significance of the line between the date of our our birth and our death. The poem concludes asking,
"So, when your eulogy is being read
With your life's actions to rehash...
Would you be proud of the things they say
About how you spent YOUR dash?"
Instead of building monuments in honour of ourselves, perhaps we ought to dedicate our lives to filling our dash with memories of kindness, gentleness, grace and integrity? I don't know about you, but I would much rather have a dash of goodness over a monument dashed with rocks…
Let us pray
Lord God
Help us to make a positive difference in this world.
May our words and actions
allow you to be known to all around us.
May our choices impact your world positively,
leaving a lasting imprint of kindness, justice, and hope.
Guide as we seek to build a legacy
that will honour your name
and bring light to a world
so desperately in need of your love.
So be it.
Amen