Blog
New Book Club — Exploring C.S. Lewis

Sign up on the Event page: Exploring C.S Lewis
Thursday evenings in October at 8pm, facilitated by Sandy Smith
If you have tapped in to the promotional video piece 'Exploring C.S. Lewis' on the website you will know that we are going to be expanding and developing our book club.
I have been reading C.S. Lewis throughout my adult life. I began reading some of his books while I was an undergraduate at Queen's University Belfast and after many years I still go back to re-read some of the books I enjoyed so much back then. Many sections of Lewis's work appeal either freshly or more forcefully as my own experiences of life have grown and altered. I hope that will be your experience if we revisit something you may have already read.
"The universe rings true wherever you fairly test it."
Who is it for?
This book club is offered primarily to all those who have perhaps not read anything of Lewis or very little. That said, if you have read or re-read some titles many times you will still be welcome to take the journey but be aware, you might be travelling with beginners. The purpose of convening this book club is to sustain an interest among today's readers in the ideas Lewis thought important to highlight to a generation that survived two world wars. In these days of pandemic many responses to this testing situation are indeed similar to those observed by Lewis during and after The Great War and World War II. This book club will provide a supported stimulus to considering again the timeless observations of Lewis who some would claim to be the most widely known and most frequently quoted Christian author of the 20th Century.
"It matters more that Heaven should exist than that we should ever get there."
What does an online book club look like?
There are no right or wrong ways in which to organise a book club. There are many ways in which they can be conducted and all have pros and cons. There are also many ways in which an "exploration" of Lewis's work could be conducted. A book club format, offered online via Zoom is being adopted by Sanctuary First. Our intention is not to undertake an academic course of study or to go through a systematic examination of Lewis's ideas. Nor is it an attempt to defend or to necessarily promote his ideas. We will consider his life and work in a relaxed but purposeful atmosphere, to appreciate the breadth of his writing and to embrace what we think might be most helpful to the needs of today. Our intention is to enjoy these evenings together and to have some positive, learning achievements at the end.
Although the format will definitely be that of a book club, it will be what might be called 'book club plus'. The format will provide an opportunity for all who sign up, to participate, to share what they have enjoyed, to ask questions and to highlight elements that need further consideration. On each of the evenings, the facilitator will initiate proceedings by introducing visual and/or contextual material that might serve to mediate elements of the text. It is intended that this initial exploration will focus on one specific book. It will be covered in a single month but we will meet once each week on 5 evenings during the month of October to focus on specific chapters of the text. These are set out at the end of this blog.
"All Joy reminds. It is never a possession."
Surprised by Joy (SBJ 1955)
We did consider a number of approaches to "Exploring Lewis" but opted to begin by considering his book Surprised by Joy. Among the reasons for this is the fact that the book is biographical in nature, although not strictly an autobiography. So those who sign up will finish the month knowing something of the "shape of his early life". There will be some visuals of Belfast where he grew up and some of Oxford which became the main locus of his activity. Although we are considering this book first and it does deal with the early part of his life, it was in fact written and published in his last decade. The book has also been selected because it deals with some of the important ideas he advanced in his other writing such as Senhsucht, or longing, but also with his understanding of Joy, of Memory, of Bereavement and of Conversion.
Developing the exploration of Lewis
Depending on the response to this initial book club on Exploring Lewis, we may continue in early 2021 to put together a series of book club events focusing on other books by Lewis and on books written about his life and work.
"I think we Strandtown and Belmont People had among us as much kindness, wit, beauty and taste as any circle of the same size that I have ever known."
Signing up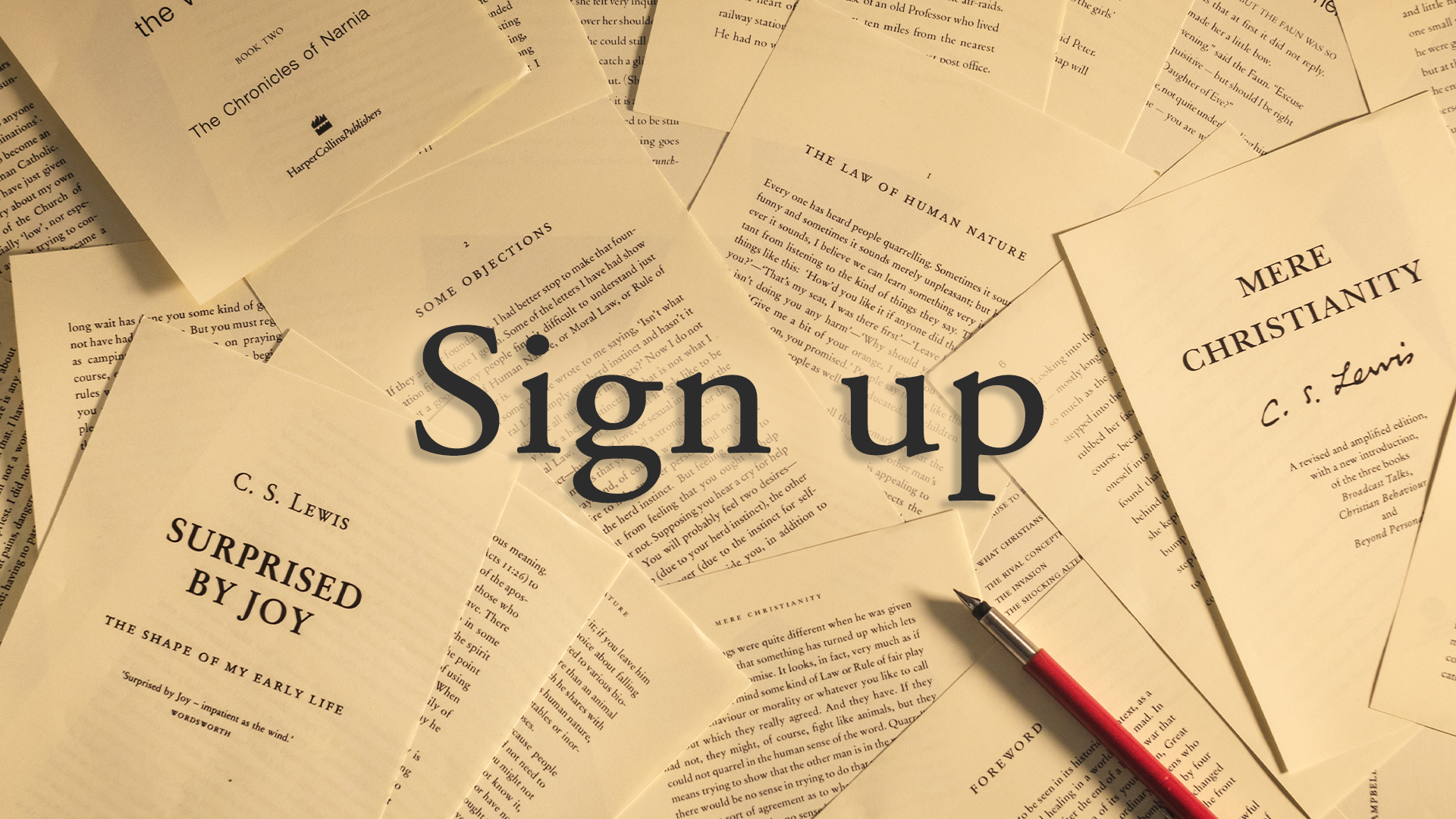 So if this is of any appeal to you as an interesting way to use part of this coming winter, then don't delay. Head over to the 'Exploring C.S Lewis event page and sign up to join the Book Club. We commence at 8PM on the evening of Thursday 1 October 2020. Only those who sign up will be able to log on and participate.
Sign up on the Event page: Exploring C.S Lewis

Thursday 1st 'The early years' (Chapters 1-3, focus on Belfast)
Thursday 8th 'School Days' ( Chapters 4-8)
Thursday 15th 'Teenager' (Chapters 9-10)
Thursday 22nd 'Check '(Chapters 11-12)
Thursday 29th 'Checkmate' (Chapters 13-15)