Blog
Growing in the Garden
Marion Murray writes about nature, neighbourhoods and community...
I am sitting in my sun room looking out on a peaceful scene, the camellia bush and magnolia slowly awakening, the forsythia and daffodils are in full bloom and the crab apple tree is in leaf, the blossom will not be long in appearing. Can you liken a garden to a neighbourhood? I think you can. As we go through life people, as with plants, can come and go and yet others are with as a constant reminder of God's love for us. Jesus was in the garden of Gethsemane when he was praying to God for guidance and was betrayed. Who did Mary think Jesus was when she found the tomb empty but for the gardener?
I digress.
My journey with Sanctuary First is from its inception as an evening service once a month within St Andrews Bo'ness and the seed was sown to provide an additional platform to share ideas about the Christian message. The vision of reaching people throughout the land was seen by Albert and is now being pioneered by Falkirk Presbytery.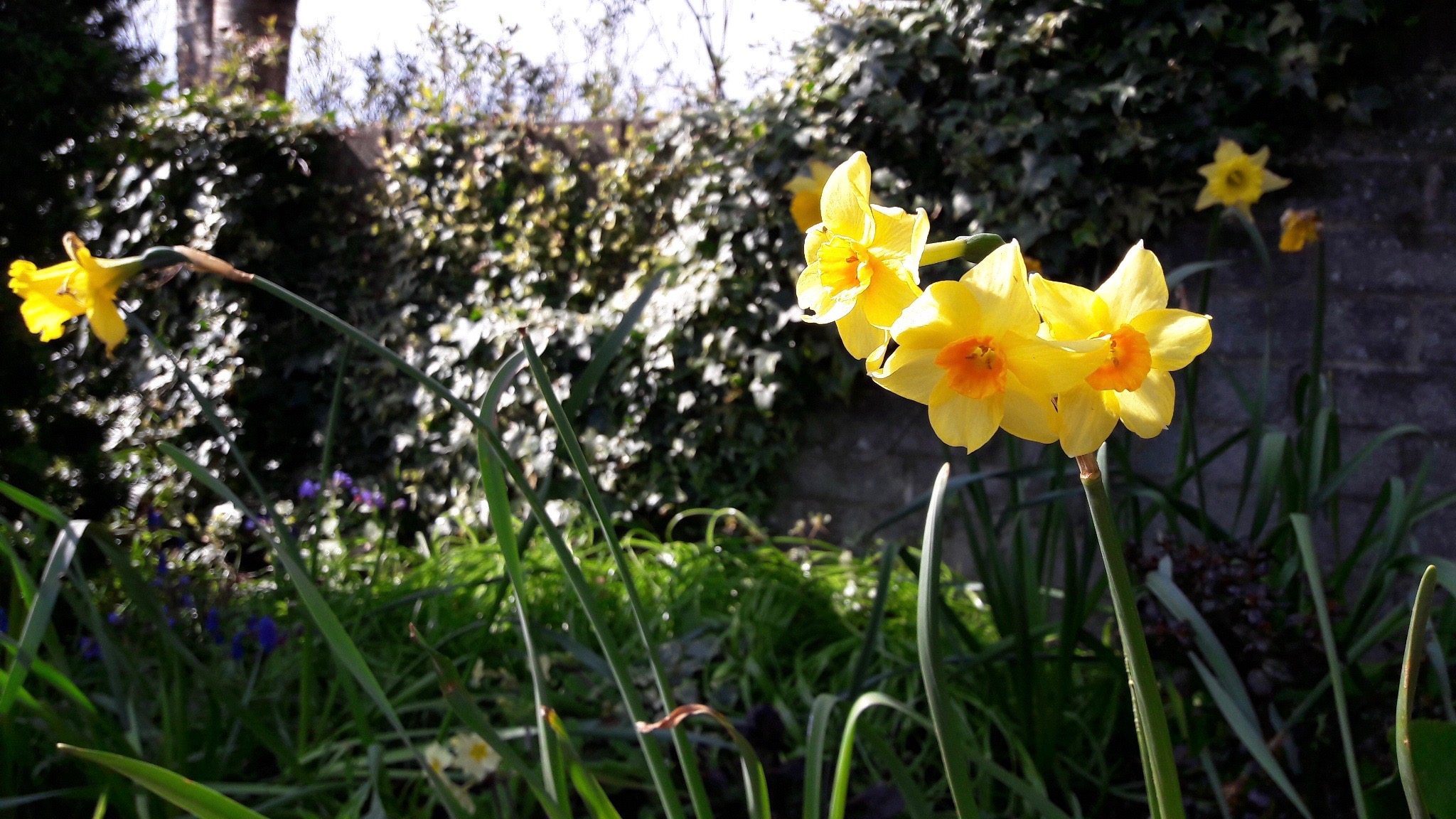 My personal journey can be likened to a seed which germinated from childhood at Sunday School to beginning to take root in my 40s and being more fully aware of God's hand in my life. At that time we lived in a cul-de-sac with neighbours who become friends. We supported each other though the high and lows. If we were at home our door was always open. Our hall looked towards Fife and spectacular sunsets. Little did I realise that we would move here. The pain and sorrow we felt going to each neighbour in turn to say goodbye we can still recall to this day 9 years on.
Settling into a new community was more difficult than we imagined. The SF daily readings have been a constant over these years when trying to establish ourselves in the local Christian community. What has been amazing is to know that friends in other parts of the country are also regular followers. How much we rely on the new ways of getting in touch but for me using the telephone must never be forgotten. WhatsApp and texts are something, but actually speaking to someone can mean so much more. It's like monoblocking a garden to make it easier to keep, but think of all the pleasure we can get from a garden.
What I can do and what I would like to do has been dictated to me having MS, it and I have grown up together, but nowadays MS is becoming more involved in what I can manage. Attending church regularly and being an active member is no longer an option. SF is like the plants and flowers I can appreciate sitting here this afternoon. Sometimes I struggle to follow the readings like flowers being blown around in the wind and rain, yet other contributors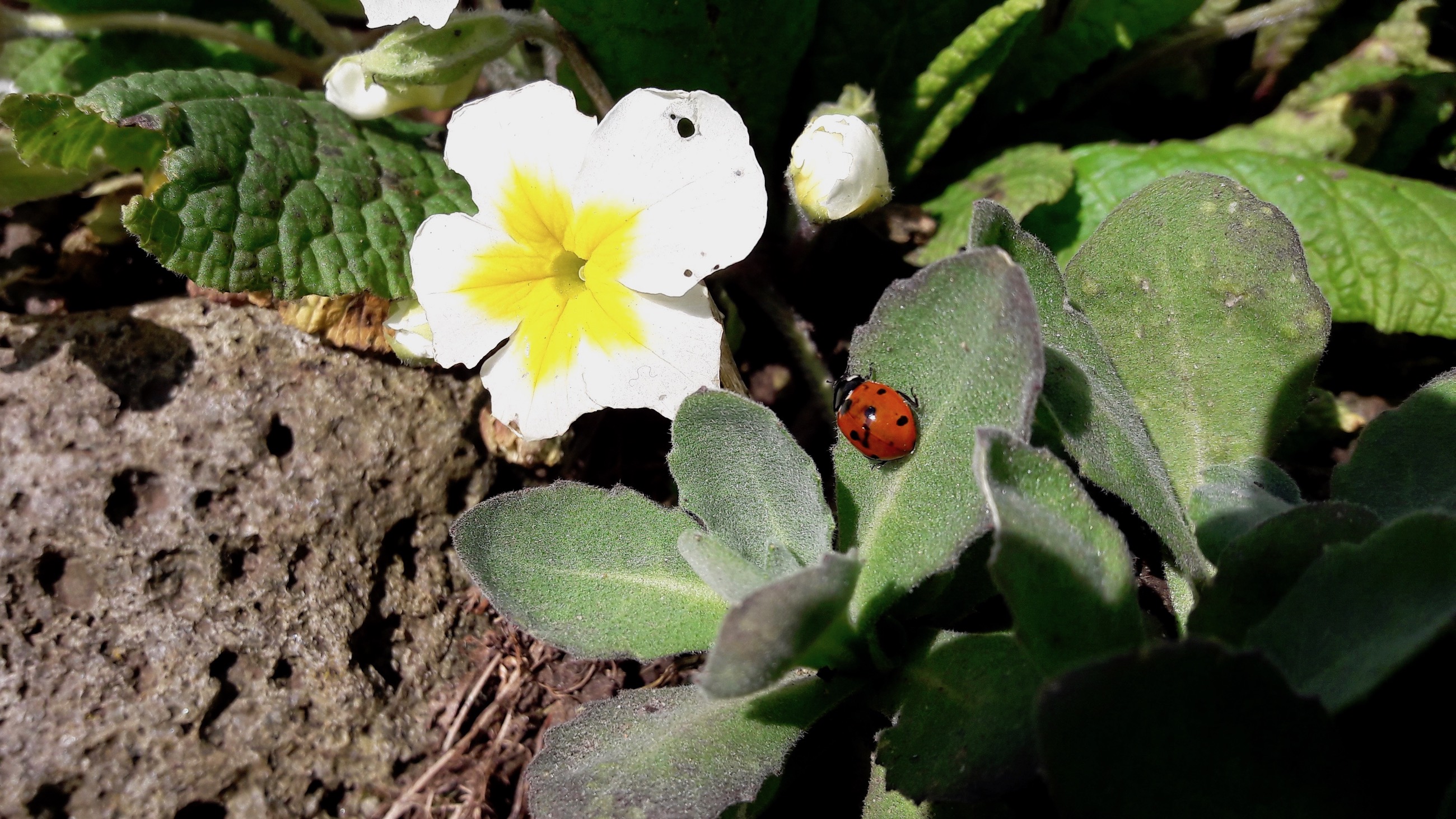 seem to speak directly to me as I can admire the camellia and magnolia.
SF has challenged me, oh yes, and on one occasion during a Lenten study we were asked to give away something personal and precious. This made me think of a piece of jewellery I had and yes I gave it to my Goddaughter. Yes, God gave us his son and the greatest sacrifice that he took was to die on the cross for us. I pray for the work of SF — much of it unseen until one day someone is asked to send in something that may or may not be published.
Marion Murray
(pictures: M Young)