Event Series
Windows on the Resurrection
The Windows on the Resurrection were created by the Sanctuary First Community in partnership with Stirling for Community.
This work was a combined effort of multiple artists and volunteers, every window was painted by a different volunteer, there is a sign to go with each with their picture and name. Each of these people's voices can be heard in the soundscape.
Twelve windows, Twelve images, twelve volunteers and artists. Twelve regular house windows, each one painted with vibrant colours depicting an image of the resurrection of Christ.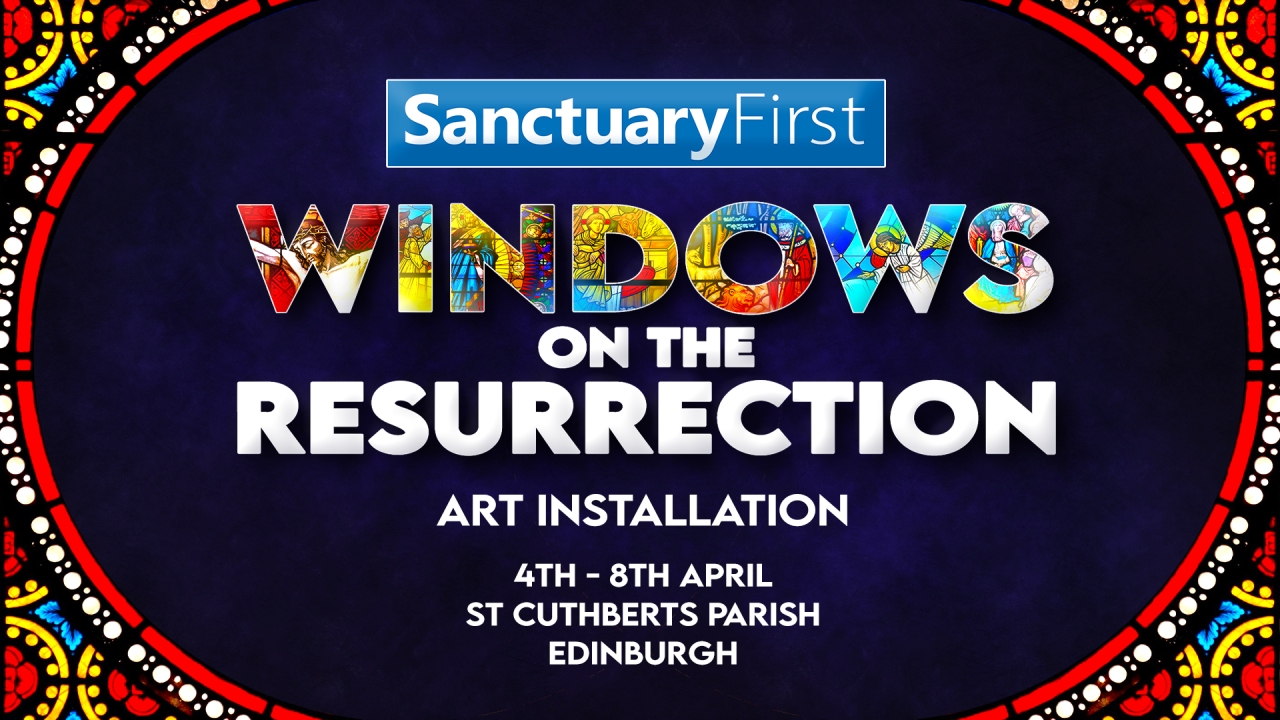 ---