Daily Worship
Winds of change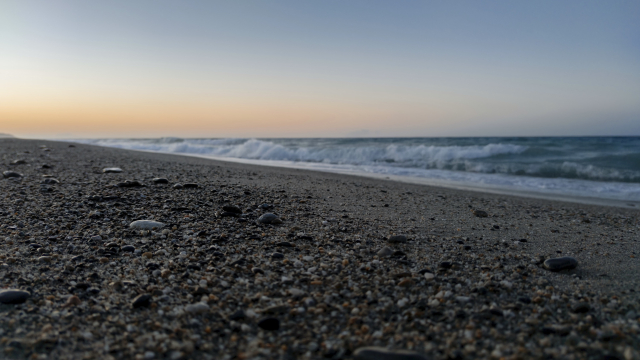 Listen to this daily worship
Isaiah 25: 1-9 (NRSVA)
1

O Lord, you are my God;
I will exalt you, I will praise your name;
for you have done wonderful things,
plans formed of old, faithful and sure.

2

For you have made the city a heap,
the fortified city a ruin;
the palace of aliens is a city no more,
it will never be rebuilt.

3

Therefore strong peoples will glorify you;
cities of ruthless nations will fear you.

4

For you have been a refuge to the poor,
a refuge to the needy in their distress,
a shelter from the rainstorm and a shade from the heat.
When the blast of the ruthless was like a winter rainstorm,

5

the noise of aliens like heat in a dry place,
you subdued the heat with the shade of clouds;
the song of the ruthless was stilled.

6

On this mountain the Lord of hosts will make for all peoples
a feast of rich food, a feast of well-matured wines,
of rich food filled with marrow, of well-matured wines strained clear.

7

And he will destroy on this mountain
the shroud that is cast over all peoples,
the sheet that is spread over all nations;

8

he will swallow up death for ever.
Then the Lord God will wipe away the tears from all faces,
and the disgrace of his people he will take away from all the earth,
for the Lord has spoken.

9

It will be said on that day,
Lo, this is our God; we have waited for him, so that he might save us.
This is the Lord for whom we have waited;
let us be glad and rejoice in his salvation.
There is something fascinating and captivating about watching storms and part of the reason I keep watching is for that moment after the storm when things seem somehow different.
After a storm I feel like I can see clearer and smell better. Along the banks of a river or the sodden sand of a beach, life holds new possibilities and new opportunities for truth which seem to have blown in on the raging winds.
Isaiah takes time to reflect on what has been happening in stormy, turbulent times. Perhaps something has been happening in your life which is bringing about change too. Take a moment today, if you can, to reflect on it. To talk to God about what the storm and raging winds have blown away and what they have brought into your life.
PRAYER:
Dear God of transformation,
Help us to be ready for those moments when we can see things differently
Open our minds and our hearts to find new ways to be
Prompt us to ask questions which have waited too long to be asked
Help us to find answers no matter how deep they are hidden.
Amen