Daily Worship -
Who do you say I am?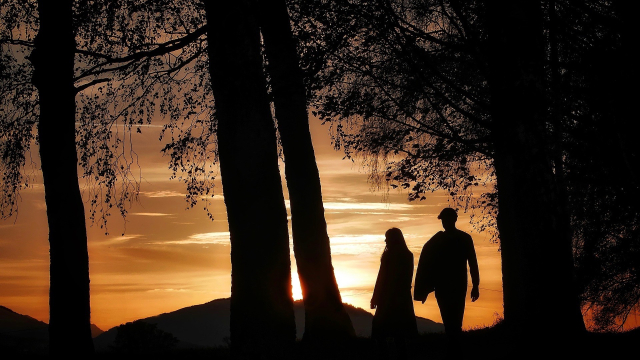 Psalm 80:1-2, 8-19 (GNT)
1 Listen to us, O Shepherd of Israel;
hear us, leader of your flock.
Seated on your throne above the winged creatures,
2 reveal yourself to the tribes of Ephraim, Benjamin, and Manasseh.
Show us your strength;
come and save us!

8 You brought a grapevine out of Egypt;
you drove out other nations and planted it in their land.
9 You cleared a place for it to grow;
its roots went deep, and it spread out over the whole land.
10 It covered the hills with its shade;
its branches overshadowed the giant cedars.
11 It extended its branches to the Mediterranean Sea
and as far as the Euphrates River.
12 Why did you break down the fences around it?
Now anyone passing by can steal its grapes;
13 wild hogs trample it down,
and wild animals feed on it.

14 Turn to us, Almighty God!
Look down from heaven at us;
come and save your people!
15 Come and save this grapevine that you planted,
this young vine you made grow so strong!

16 Our enemies have set it on fire and cut it down;
look at them in anger and destroy them!
17 Preserve and protect the people you have chosen,
the nation you made so strong.
18 We will never turn away from you again;
keep us alive, and we will praise you.

19 Bring us back, Lord God Almighty.
Show us your mercy, and we will be saved.
My son is 19 years old. It has always just been me and my boy. Over the years we have created so many wonderful memories together, especially as we share the same interests of horse riding and all things equestrian. And he has been a good boy, never giving me any trouble.
Over the past few years my son has grown into a man. He has left school, he got a job, he fell in love. He has been defining his own identity that is separate from me and that has been difficult and sometimes hurtful for me. He is no longer my wee boy, he no longer needs me in the way he used to for he is his own man with his own opinions and has his own way of living his life.
Over the past couple of years we have had many challenging conversations as he has pulled away in order to be himself and live his own life. These difficult conversations have allowed me to let go of my vision of my son as a wee boy to allow me to view him as the man he is becoming allowing our relationship to deepen as we embark on this new dynamic. It is a joy for me to see my son become a man and we will create new memories as equals.
Almighty God
Our relationship with you cannot stay static.
For our relationship to grow and deepen it must change.
You have been a shepherd guiding me in one season of my life,
a friend to share the joy and wonder and in times of pain
you have been a rock.
Help me to see all the many dimensions of your character
and feel all aspects of your love.