Daily Worship
Wanting shelter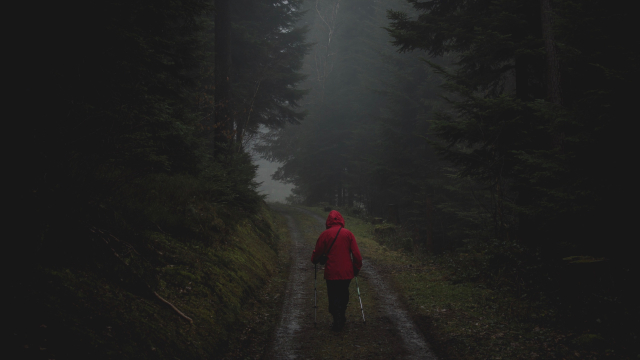 Matthew 17: 1-9 (NRSVA)
17 Six days later, Jesus took with him Peter and James and his brother John and led them up a high mountain, by themselves. 2 And he was transfigured before them, and his face shone like the sun, and his clothes became dazzling white. 3 Suddenly there appeared to them Moses and Elijah, talking with him. 4 Then Peter said to Jesus, 'Lord, it is good for us to be here; if you wish, I will make three dwellings here, one for you, one for Moses, and one for Elijah.' 5 While he was still speaking, suddenly a bright cloud overshadowed them, and from the cloud a voice said, 'This is my Son, the Beloved; with him I am well pleased; listen to him!' 6 When the disciples heard this, they fell to the ground and were overcome by fear. 7 But Jesus came and touched them, saying, 'Get up and do not be afraid.' 8 And when they looked up, they saw no one except Jesus himself alone.

9 As they were coming down the mountain, Jesus ordered them, 'Tell no one about the vision until after the Son of Man has been raised from the dead.'
In the face of a storm it is only natural to seek shelter. As you walk down the high street in the rain your eyebrows involuntarily scrunch up to protect our eyes from the rain, as you travel through mountain and valley you seek the less windswept paths.
In the challenges of life you seek shelter with God, hunkered down weathering the worst of it. In the challenges of life you maybe want to encounter Christ through the Holy Spirit and hear of the promise and hope of the shelter on offer. The narrative of the transfiguration gives us a glimpse of that encounter.
The desire for the encounter with God is clear in the reading and the tent building sets a temporary permanence in mind. You might not be in that place forever, but the encounter with God, meeting with Christ fulfils you in that moment. No matter where you are on the journey, your face will shine bright and you will be in a place to build shelter sure in all that an encounter with God provides.
Divine encounters change things, whether they are on a mountaintop or in the kitchen. An encounter with the divine gives the means to build that shelter in God and be sure, if just for a moment, in the journey of faith.
PRAYER:
God,
Help me be prepared to acknowledge I want shelter.
Help me to look to you and in response build a shelter sure in all you promise and reveal.
God,
Help me keep on the path, knowing that I have to be ready to seek shelter.
Amen.
Lent Legacy 2021 Action
The Transforming Shelter: Think about your local area/town/city and reflect on the people living around who could be struggling or suffering, who perhaps can't rely on their shelter or accommodation. Commit to pray for your neighbourhood and those same people every day this week.