Daily Worship
Voices and paths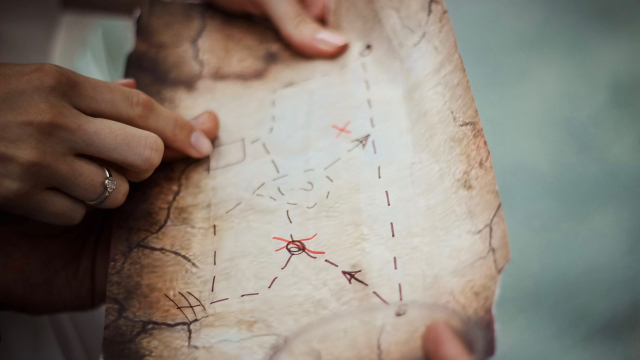 Psalm 9: 9-20
9 The Lord is a stronghold for the oppressed,
a stronghold in times of trouble.
10 And those who know your name put their trust in you,
for you, O Lord, have not forsaken those who seek you.

11 Sing praises to the Lord, who dwells in Zion.
Declare his deeds among the peoples.
12 For he who avenges blood is mindful of them;
he does not forget the cry of the afflicted.

13 Be gracious to me, O Lord.
See what I suffer from those who hate me;
you are the one who lifts me up from the gates of death,
14 so that I may recount all your praises,
and, in the gates of daughter Zion,
rejoice in your deliverance.

15 The nations have sunk in the pit that they made;
in the net that they hid has their own foot been caught.
16 The Lord has made himself known, he has executed judgement;
the wicked are snared in the work of their own hands.Higgaion. Selah

17 The wicked shall depart to Sheol,
all the nations that forget God.

18 For the needy shall not always be forgotten,
nor the hope of the poor perish for ever.

19 Rise up, O Lord! Do not let mortals prevail;
let the nations be judged before you.
20 Put them in fear, O Lord;
let the nations know that they are only human.Selah
"Would it be so bad if God gave me the map?"
I think this whenever I'm trying to make a decision about a big, or sometimes small, change in my life. I have also asked for neon signs, small notes and other more biblical messages: none of which have materialised and I've ended up having to make the decision without detectable divine intervention.
"…those who know your name put their trust in you." says the Psalm (verse 10). The Bible is full of inspiring words about trusting the voice of God, the guidance of Jesus and the Spirit. I wonder if it was ever easy to do? I wonder if it's harder now, trusting a voice I can't hear, guidance I can't feel and words written down so many years before I was born.
The world is full of voices offering safety and happiness in the latest product, self help and opinion books written much more recently and online reviews and guidance are so plentiful as to be overwhelming.
Perhaps the problem these days, and those days isn't so different. It's always been a noisy world and somewhere in that noise is a voice or a nudge or a feeling about the right path to take. It's hard to switch off the other voices and listen, they're embedded in our heads, our phones, our cities. Humans: always so noisy.
"The nations have sunk in the pit that they made; in the net that they hid has their own foot been caught."
My foot is caught in that lifestyle I wish I had, that job I wish I trained for, that product I wish I could afford. I have sunk into the pit of not hearing and as I travel without a map it is all I can do to learn to hear that still small voice inside which comes from a stronghold greater than I.
Voice,
Sometimes it is so hard to hear you in my noisy head and this noisy world
Please speak up when I am lost and confused.
Encourage me to listen harder and not rely on maps but on your love.
Amen.