Daily Worship
Vision on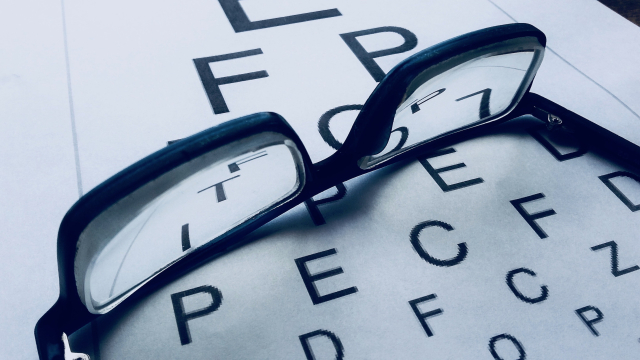 Acts 9: 10-18 (NRSVA)
10 Now there was a disciple in Damascus named Ananias. The Lord said to him in a vision, 'Ananias.' He answered, 'Here I am, Lord.' 11 The Lord said to him, 'Get up and go to the street called Straight, and at the house of Judas look for a man of Tarsus named Saul. At this moment he is praying, 12 and he has seen in a vision a man named Ananias come in and lay his hands on him so that he might regain his sight.' 13 But Ananias answered, 'Lord, I have heard from many about this man, how much evil he has done to your saints in Jerusalem; 14 and here he has authority from the chief priests to bind all who invoke your name.' 15 But the Lord said to him, 'Go, for he is an instrument whom I have chosen to bring my name before Gentiles and kings and before the people of Israel; 16 I myself will show him how much he must suffer for the sake of my name.' 17 So Ananias went and entered the house. He laid his hands on Saul and said, 'Brother Saul, the Lord Jesus, who appeared to you on your way here, has sent me so that you may regain your sight and be filled with the Holy Spirit.' 18 And immediately something like scales fell from his eyes, and his sight was restored. Then he got up and was baptized,
I am very short-sighted. An optician's eye test puts me in a vulnerable place when my spectacles are banished, the lights turned out. Before me a luminous panel allegedly holding script, but the blurred letters are hidden to me. A weighty contraption of lenses, three deep on each side, handles angled, are balanced on my nose. Peering through them brings the alphabet splat back into focus, and I surprise the optician by reading the bottom line.
Ananias is given a divine optician appointment, one which helps him to see the importance of this man Saul — not for the violence that he brings to followers of 'The Way' but beyond that to God's appointment of Saul to proclaim Jesus to the world.
I wonder how Ananias felt when he made his way over to Straight Street to touch this Saul, with shaking hands and quailing heart. A bit like walking out of the opticians in new prescription glasses — everything feels a little strange though in focus. Ananias' vision was to restore vision in Saul.
God, the divine optician, had also prepared Saul, with a vision, enabling him to receive Ananias, the means of restoring his sight.
Paul was used to dealing with powerful High Priests, but here it is not a ceremony or fanfare but a simple disciple's touch that gifts him sight and Spirit. Immediately Saul is baptised.
PRAYER:
Jesus, be the frame through which I see the world,
beyond myopic vision.
A murderous, focused man in Saul,
energetically pursuing religious goals,
stopped in his tracks by blinding light,
a question hanging in his night:
'Why do you this, why persecute me'?
With sightless eyes he enters the city
and waits.
Ananias, praying in dangerous times,
would not expect this answer to his prayer:
'Go to your enemy, be his guide,
put your hands upon his eyes
and pray the Spirit down.
Touch this man for me.
Jesus frames his reference now.'
Thank you God for Ananias.
His obedience opened possibility:
many heard of Jesus,
including me.
Jesus, frame our reference
for all we are this day.