Daily Worship
Untouchable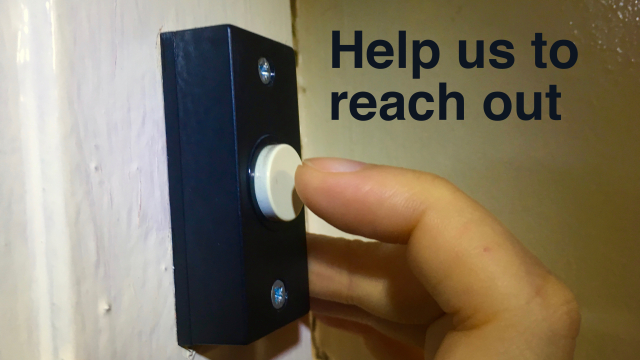 Matthew 8: 1-4
1 When Jesus had come down from the mountain, great crowds followed him; 2 and there was a leper who came to him and knelt before him, saying, 'Lord, if you choose, you can make me clean.' 3 He stretched out his hand and touched him, saying, 'I do choose. Be made clean!' Immediately his leprosy was cleansed. 4 Then Jesus said to him, 'See that you say nothing to anyone; but go, show yourself to the priest, and offer the gift that Moses commanded, as a testimony to them.'
One of the most moving parts of 'The Motorcycle Diaries' is when the young Che Guevara and his friend Alberto spend time working in a leper colony, unafraid to mix, socialise and play football with those suffering from leprosy. When Jesus heals the leper and touches him (the touch is significant as Jesus, as it is seen elsewhere in the Gospels, doesn't always touch people to heal them), he is not doing so to make some grand public gesture, but to help this man reconnect with his community. Jesus's healing ministry in the gospels - is not simply medical, he also wants to mend and restore relationships and break down barriers.
In another touching part of The Motorcycle Diaries the young Che, himself an asthma sufferer, offers his skills to an elderly asthmatic woman living in severe poverty. He observes that she is as much a victim of a cruel and unforgiving society as she is of poor health. He speaks of his powerlessness and feels a deep sympathy for how illness and misfortune can break down relationships and puts strains on already pressured and marginalised communities, driving wedges between loved ones. He rails against a system that traps people:
"In circumstances like this, individuals in poor families who can't pay their way become surrounded by an atmosphere of barely disguised acrimony; they stop being father, mother, sister or brother and become a purely negative factor in the struggle for life and, consequently, a source of bitterness for the healthy members of the community who resent their illness as if it were a personal insult to those who have to support them."
Dear God
We become untouchable at different times in our lives for innumerable reasons.
Through circumstance, illness or pain.
We find ourselves isolated and unmoved.
Or we find ourselves moving away from others
that we know are suffering and in pain.
Help us to reach out to the untouchable,
and when we are feeling ourselves untouchable
to remember we are never outside God's love
and to pray for the strength to reach out ourselves.
Amen.