Daily Worship
The Throne of Grace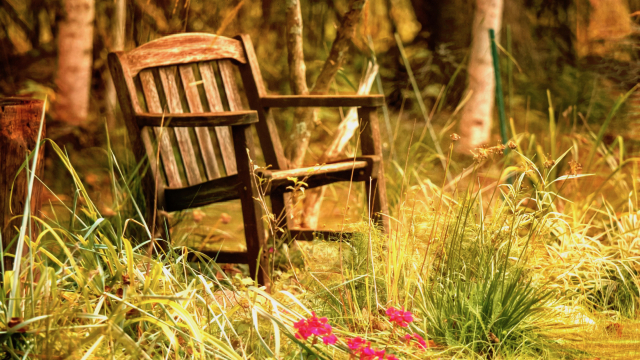 Hebrews 4: 14-16 (NRSV)
14 Therefore, since we have a great high priest who has ascended into heaven, Jesus the Son of God, let us hold firmly to the faith we profess. 15 For we do not have a high priest who is unable to feel sympathy for our weaknesses, but we have one who has been tempted in every way, just as we are – yet he did not sin. 16 Let us then approach God's throne of grace with confidence, so that we may receive mercy and find grace to help us in our time of need.
Thrones are interesting chairs. In Buckingham Place throne room, two chairs sit empty, only ever used for ceremonial purposes. In the past, they were the centre of political and autocratic power. The throne was once seen as the source of authority, of command and of law. But in any realm across the earth, there has never been a throne of grace.
When I first learned of those words 'the throne of grace' it was not from the Bible but from the mouth of a faithful follower of Christ who used it to open every prayer she ever said. She would say "Heavenly Father, we come before your throne of grace…"
I was always curious why she said it and when I probed her on it she explained that for so long in her life she had not accepted Christ as her saviour, she stayed away from God's throne. Before Jesus saved her, she said she was, 'but a sinner who only saw a throne of wrath, one never to be approached, a God never to be disturbed.' Is that how you see God right now?

The day that she came to Christ, her hands open, asking for the forgiveness of her sins, and the restoration of her heart, was the day she was clothed with righteousness enough to boldly approach God's throne. Christ's own righteousness.
And now, she takes great care to acknowledge what she is doing in prayer. She is making herself walk to the throne of Grace to receive mercy, forgiveness and love. 

And I realised then that she receives these things not by her own power or piety, but through the love of Christ who intercedes on her behalf, who understands, who empathises with her humanity, who is not put off, who doesn't set her aside, but who welcomes her into the greatest throne room of all: of a God of outrageous, incredible and abundant grace.
PRAYER:

Father God, on your throne
of outrageous grace,
we come as your people
not because we are worthy
or because we desire it
but because you alone have
called us from where we are

We are your people
and we commit ourselves
to offer you what we have
to live lives that glorify your name

Amen.