Daily Worship
Thinking one thing, believing another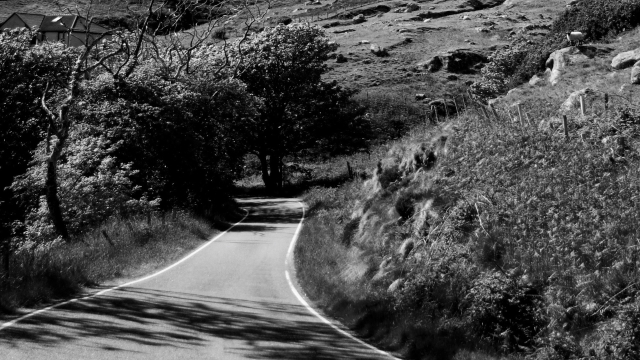 Genesis 22:1-14
22 Some time later God tested Abraham. He said to him, "Abraham!"
"Here I am," he replied.
2 Then God said, "Take your son, your only son, whom you love—Isaac—and go to the region of Moriah. Sacrifice him there as a burnt offering on a mountain I will show you."
3 Early the next morning Abraham got up and loaded his donkey. He took with him two of his servants and his son Isaac. When he had cut enough wood for the burnt offering, he set out for the place God had told him about. 4 On the third day Abraham looked up and saw the place in the distance. 5 He said to his servants, "Stay here with the donkey while I and the boy go over there. We will worship and then we will come back to you."
6 Abraham took the wood for the burnt offering and placed it on his son Isaac, and he himself carried the fire and the knife. As the two of them went on together,7 Isaac spoke up and said to his father Abraham, "Father?"
"Yes, my son?" Abraham replied.
"The fire and wood are here," Isaac said, "but where is the lamb for the burnt offering?"
8 Abraham answered, "God himself will provide the lamb for the burnt offering, my son." And the two of them went on together.
9 When they reached the place God had told him about, Abraham built an altarthere and arranged the wood on it. He bound his son Isaac and laid him on the altar, on top of the wood. 10 Then he reached out his hand and took the knife to slay his son. 11 But the angel of the Lord called out to him from heaven, "Abraham! Abraham!"
"Here I am," he replied.
12 "Do not lay a hand on the boy," he said. "Do not do anything to him. Now I know that you fear God, because you have not withheld from me your son, your only son."
13 Abraham looked up and there in a thicket he saw a ram[a] caught by its horns.He went over and took the ram and sacrificed it as a burnt offering instead of his son. 14 So Abraham called that place The Lord Will Provide. And to this day it is said, "On the mountain of the Lord it will be provided."
The story of Abraham believing that God was testing him to sacrifice his son Isaac is a difficult concept for 21st century people to comprehend. Perhaps even more difficult for Isaac? What a traumatic experience he must have undergone! Did it make him question his father's love or did it cause him to be in awe of his father's faith? The Bible doesn't explore in depth the effect it had on their relationship as father and son.

Of course when you look deeper into the story it appears that Abraham was expecting God to intervene. It's almost as though Abraham is thinking one thing but believing another. How many times in our lives have we embarked on a course of action knowing all along that the outcome will be completely different from the trajectory of our actions? We know in our hearts what is the right thing to do even if our actions say something else. Going through the motions waiting and looking for God's intervention is something that many people in some of the most troubled parts of the world experience daily. There is no situation where the temptation is so great that God in his infinite mercy cannot intervene with a way of escape. The escape route may not be what we are expecting but it will be provided.

Lord
Today I've laid all on the line
I feel I've been solely tested
Help me discover
Your provision
Your way of escape
Your intervention
For with you
I know
'All will be well
And all manner of things will be well'.
Help me to believe in your justice
And your providence.