Daily Worship
The Six Swans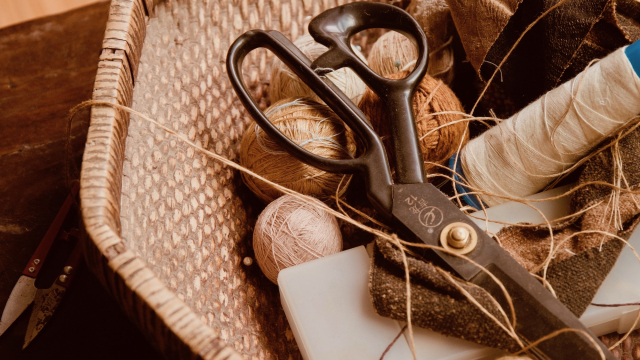 1 Corinthians 1: 20-25 (NRSVA)
20 Where is the one who is wise? Where is the scribe? Where is the debater of this age? Has not God made foolish the wisdom of the world? 21 For since, in the wisdom of God, the world did not know God through wisdom, God decided, through the foolishness of our proclamation, to save those who believe. 22 For Jews demand signs and Greeks desire wisdom, 23 but we proclaim Christ crucified, a stumbling-block to Jews and foolishness to Gentiles, 24 but to those who are the called, both Jews and Greeks, Christ the power of God and the wisdom of God. 25 For God's foolishness is wiser than human wisdom, and God's weakness is stronger than human strength.
In the fairytale 'The Six Swans', a young girl has to sew six shirts made of nettles in total silence in order to save her brothers who have been turned into swans. It takes her six years. During that time she marries a king, and is accused of all manner of evil by her new mother-in-law. She keeps silent and doesn't defend herself until the very last moment when her brothers come to rescue her and she throws the shirts over them.
While modern readers understandably might struggle with tales which impose silence on female characters, in this case it is possible to read her silence as strength rather than weakness.
Today's passage from Corinthians is full of this kind of paradox. Wisdom and foolishness. Weakness and strength.
"If I ruled the world…
Well, quite frankly, God, I'd do things differently. I've a whole list of suggestions, if you'd like to read them.
I haven't heard from you for awhile, but don't worry, I've been busy.
I'm not a fool, to sit around waiting for you to speak.
I have five year plans, and ten year plans, strategies, policies, and procedures. I have plans for your enemies too, God. Don't worry, they'll get what is coming to them.
I'm no weakling. The world's in good hands, with me in charge.
The human heart? I admit, that's a prickly one to tackle. It stings when you work with it. Takes years to change. I don't have time for it. There's too much to do.
Wait. What's that you've written at the top of my list?
— Be still, and know that I am God —
What a fool I am, Father. Forget the list."
PRAYER:
Lord Almighty,
Take my foolishness and make it yours.
Amen.