Daily Worship
Sing a Song for Kristallnacht 9/10 Nov 1938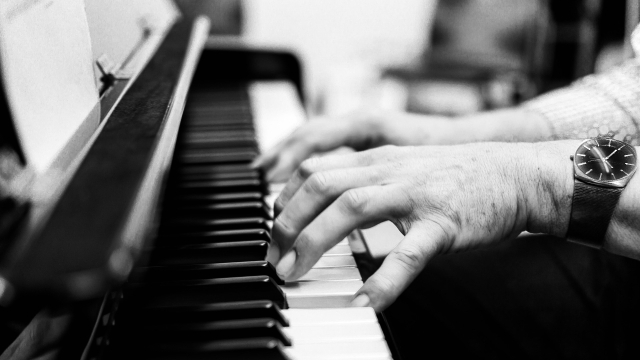 Psalm 98 (NIVUK)
1 Sing to the Lord a new song,
for he has done marvellous things;
his right hand and his holy arm
have worked salvation for him.
2 The Lord has made his salvation known
and revealed his righteousness to the nations.
3 He has remembered his love
and his faithfulness to Israel;
all the ends of the earth have seen
the salvation of our God.

4 Shout for joy to the Lord, all the earth,
burst into jubilant song with music;
5 make music to the Lord with the harp,
with the harp and the sound of singing,
6 with trumpets and the blast of the ram's horn –
shout for joy before the Lord, the King.

7 Let the sea resound, and everything in it,
the world, and all who live in it.
8 Let the rivers clap their hands,
let the mountains sing together for joy;
9 let them sing before the Lord,
for he comes to judge the earth.
He will judge the world in righteousness
and the peoples with equity.
Sometimes it is hard to sing a song when awful things happen. So it was for Dietrich Bonhoeffer the German pastor, theologian and martyr who opposed the Nazis during the 1930-40s in Germany. On 10 November 1938 as news came through of the attacks by Nazi paramilitaries on Jewish people and businesses across Germany (c. 91 deaths and leading to 30,000 men taken into concentration camps) Dietrich scribbled in the margins of his daily prayer book that we cannot sing Gregorian chants lest we act for the Jews. Worship and action entwined.
Today is Remembrance Sunday when we remember those most especially from our country who have given their lives in our nation's service. This is not 'make believe' but a reflection on how we human beings cannot seem to act well with one another as nations which results in conflict. One hopes and prays that we as a nation when called into conflict will do so as ethically as is possible seeking justice and peace as the outcome. Verse 9 in Psalm 98 perhaps allows us to sing more loudly on a day such as this because it says, 'let them sing before the Lord, for He comes to judge the earth. He will judge the world in righteousness and the peoples with equity.' In the end God will prevail and His justice will rule for which we can give thanks and as His Kingdom breaks through we are called to share our vocation and show mercy and seek justice for the weak and marginalised that we might sing our Gregorian chants in the morning with integrity. Worship and action entwined.
Abba Father, we pray that our songs of worship to you will always be set alongside our actions in life to speak up for those who are marginalised by society for being different. May our remembering of Kristallnacht root our prayers in action as individuals and as a Kirk. Amen.