Daily Worship
Re: Sounding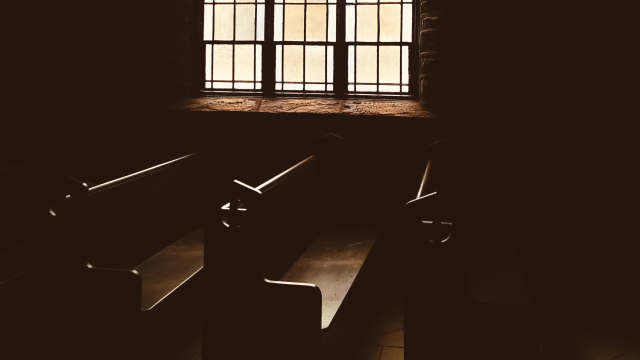 Psalm 98 (NRSVA)
1 O sing to the Lord a new song,
for he has done marvellous things.
His right hand and his holy arm
have gained him victory.
2 The Lord has made known his victory;
he has revealed his vindication in the sight of the nations.
3 He has remembered his steadfast love and faithfulness
to the house of Israel.
All the ends of the earth have seen
the victory of our God.

4 Make a joyful noise to the Lord, all the earth;
break forth into joyous song and sing praises.
5 Sing praises to the Lord with the lyre,
with the lyre and the sound of melody.
6 With trumpets and the sound of the horn
make a joyful noise before the King, the Lord.

7 Let the sea roar, and all that fills it;
the world and those who live in it.
8 Let the floods clap their hands;
let the hills sing together for joy
9 at the presence of the Lord, for he is coming
to judge the earth.
He will judge the world with righteousness,
and the peoples with equity.
I was in the church of St Anne in Jerusalem in February 2020. It was beautiful, I could see that it was loved by the congregation because (among other indicators) of the highly polished ancient, tiled floors. As I sat on the very old benches used for pews, I began to ask God for help with my grief, I'd just buried my brother the week before who had died unexpectedly, and immediately I thought to myself, it feels like that's all I ever do in prayer, why don't I ask for nothing and simply offer praise. So, in my mind I began to sing, "hallelujah, hallelujah…" a beautiful chant I'd learned on Iona. Within seconds, the group leader turned to me and said softly, "would you please sing a song?" I nearly fainted, how did she know I was singing! Without hesitation I started to sing out loud in this ancient, hallowed space where generations have sung before and it was a new song for me!
Have you ever wondered what your new song would be?
PRAYER:
Holy God, thank You for giving us reason to sing new songs all the time, songs of gratitude and praise but also for affirming our songs of lament and grace. May we use our imagination to sing new songs in prayer, in church and in life. St. Augustine said, "The one who sings prays twice." May all of us be praying twice and more, this new day. Amen.