Daily Worship
Lydia is determined and strong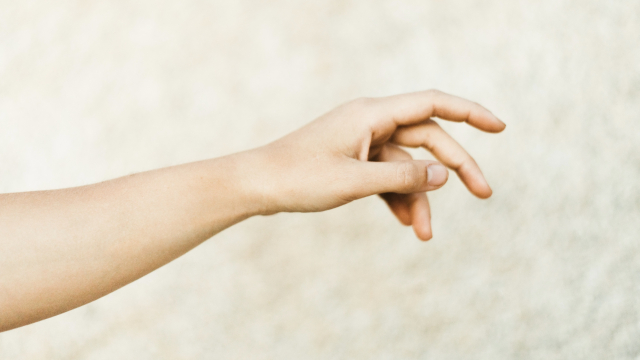 Mark 5: 24b-34 (NRSVA)
24b And a large crowd followed him and pressed in on him. 25 Now there was a woman who had been suffering from haemorrhages for twelve years. 26 She had endured much under many physicians, and had spent all that she had; and she was no better, but rather grew worse. 27 She had heard about Jesus, and came up behind him in the crowd and touched his cloak, 28 for she said, 'If I but touch his clothes, I will be made well.' 29 Immediately her haemorrhage stopped; and she felt in her body that she was healed of her disease. 30 Immediately aware that power had gone forth from him, Jesus turned about in the crowd and said, 'Who touched my clothes?' 31 And his disciples said to him, 'You see the crowd pressing in on you; how can you say, "Who touched me?"' 32 He looked all round to see who had done it. 33 But the woman, knowing what had happened to her, came in fear and trembling, fell down before him, and told him the whole truth. 34 He said to her, 'Daughter, your faith has made you well; go in peace, and be healed of your disease.'
Women in the Bible don't get much of a chance to share their voice and viewpoint so this week I have invited Lydia from Acts 16 to write a week of reflections:
Oh I remember the first time I heard of the woman written about here in Mark 5. What a brave woman to make it through a crowd. Have you ever been in such a crowd? I have battled through market crowds vying for the best cloth so I may have some idea. But to do that when in so much pain and torment. What a strong woman, and strong in her faith too.
People call me strong and determined when I insist they rest at my house or I put my foot down in matters of business or household. I admit I am those things and I am proud to be.
But this woman had been through so much, for twelve years, and I admire her so very much, I can only hope that I prove to be as strong, faithful and determined as this woman. I wish I knew her name.
PRAYER:
Dear God of the determined and the strong
Help us to be strong in our lives when things are going badly
Give us the courage to be determined in getting what we really need
Bless us with faith as strong as this woman
Amen