Daily Worship -
Living water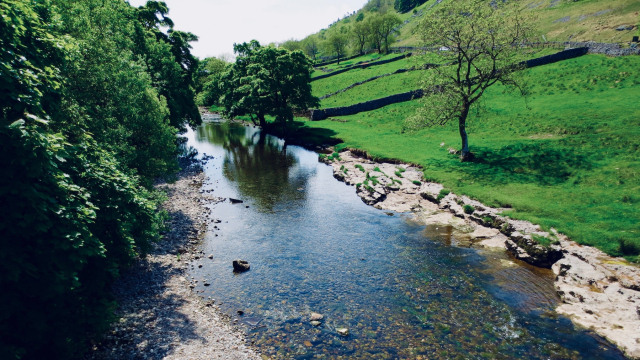 Psalm 1: 1-3
1 Happy are those
who do not follow the advice of the wicked,
or take the path that sinners tread,
or sit in the seat of scoffers;
2 but their delight is in the law of the Lord,
and on his law they meditate day and night.
3 They are like trees
planted by streams of water,
which yield their fruit in its season,
and their leaves do not wither.
In all that they do, they prosper.
Isn't it so appropriate and wonderful that the Book of Psalms, that fount of spiritual wisdom, begins with a beatitude? "How blessed is…" The psalm tells us that blessing comes from fellowship with God and meditation on His Word. Those who look to the Lord will be like a tree growing beside a stream of fresh water. That tree, which receives freely of the life-giving stream, yields a generous supply of healthy fruit. The person whose strength is in the Lord will grow the fruits of the Spirit: love, joy, peace, patience, kindness, goodness, faithfulness, gentleness, self-control. These are fruits which are shared generously, so that the blessing received goes out to bless others. Thanks be to God for the miracle of His grace!
Thank You, Lord, that your Word is vibrant and life-giving, full of heavenly wisdom. You have caused me, Lord, to be like a tree planted and tended beside a sure river. You are the River, Lord. May my roots go deep to draw from You; so that if there is drought all around me, I will not wilt, I will not faint. Thank You for Your water that never runs dry. As I am blessed, may I be generous in blessing those around me with the fruit of your Spirit. Alleluia! Amen!