Daily Worship
Light dawns on the righteous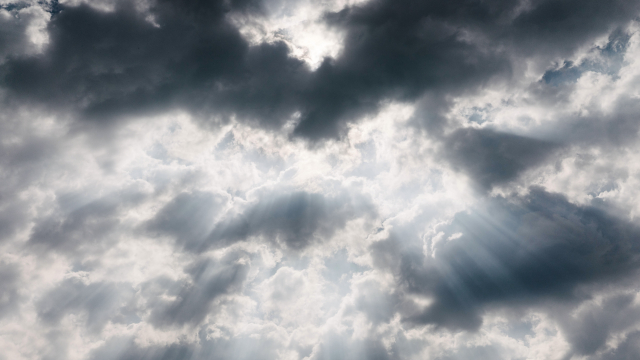 Psalm 97 (NRSVA)
1 The Lord is king! Let the earth rejoice;
let the many coastlands be glad!
2 Clouds and thick darkness are all around him;
righteousness and justice are the foundation of his throne.
3 Fire goes before him,
and consumes his adversaries on every side.
4 His lightnings light up the world;
the earth sees and trembles.
5 The mountains melt like wax before the Lord,
before the Lord of all the earth.

6 The heavens proclaim his righteousness;
and all the peoples behold his glory.
7 All worshippers of images are put to shame,
those who make their boast in worthless idols;
all gods bow down before him.
8 Zion hears and is glad,
and the towns of Judah rejoice,
because of your judgements, O God.
9 For you, O Lord, are most high over all the earth;
you are exalted far above all gods.

10 The Lord loves those who hate evil;
he guards the lives of his faithful;
he rescues them from the hand of the wicked.
11 Light dawns for the righteous,
and joy for the upright in heart.
12 Rejoice in the Lord, O you righteous,
and give thanks to his holy name!
New every morning – the opening words of a well-loved hymn.
A new day, a new start, new light, new illumination.
The other night I was watching Professor Brian Cox explaining how the latest cameras and satellites and other incomprehensible technology are enabling scientists to observe extremely distant stars. Because of the time it takes light to travel to us, what we see is what they looked like billions of years ago. My mind simply boggles. Yet I get up every morning, draw the curtains and look out on the new day, confident that there will be light, sooner or later.
I am sure Josef Haydn, born in 1732, never heard of the Big Bang, but his oratorio Creation gives the choir the opportunity to illustrate it perfectly, with precise instructions —
(sotto voce) And God said 'let there be light'
p (piano = soft) 'and there was' –
ff (fortissimo = very loud) LIGHT!
It is an electrifying effect, and I hear it in my head whenever I read those words.
Lockdown has altered so much in our lives, but the seasons have rolled round, and the sun seems still to rise each morning, even if our Scottish weather doesn't always let us actually see it.
Praise God for the new day!
PRAYER:
God of the new,
God of the unexpected,
God who said 'Let there be light!' and there was light,
we don't know what new illumination our each new day will need.
What we do know is that you are there, making all things new.