Daily Worship
The Last Horizon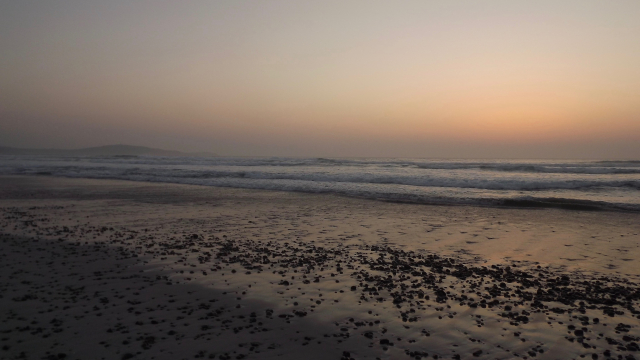 2 Timothy 4:6-8 (NIVUK)
6 For I am already being poured out like a drink offering, and the time for my departure is near. 7 I have fought the good fight, I have finished the race, I have kept the faith. 8 Now there is in store for me the crown of righteousness, which the Lord, the righteous Judge, will award to me on that day – and not only to me, but also to all who have longed for his appearing.
There is a beautiful poem by Charles Henry Brent called 'The Ship' which creates the image of our final journey as being like that of a ship going across the horizon — of eyes watching it go with great sorrow while on the other side other eyes watch for it coming and shout with great joy, welcoming its arrival. (You can read it here funeralhelper.org/popular-reading-what-is-dying-victor-hugo.html )
To reach the end of this earthly life is not the end…
Perhaps it is the true homecoming we hinted at yesterday, where a great crowd of saints, with faces we recognise wait to welcome us — home.
Home for eternity, journey done.
Oh God you are there at the very beginning of our journey through life,
And so too, you are there with us as we make that final journey,
Our journey to our eternal home.
May we strive for it and look forward to that day with belief and anticipation,
But let it not stop us from delighting in today and all that this life on earth brings,
And remembering that you are with us in the midst of our journeying too.
Amen.