Daily Worship -
"Cause I need freedom now"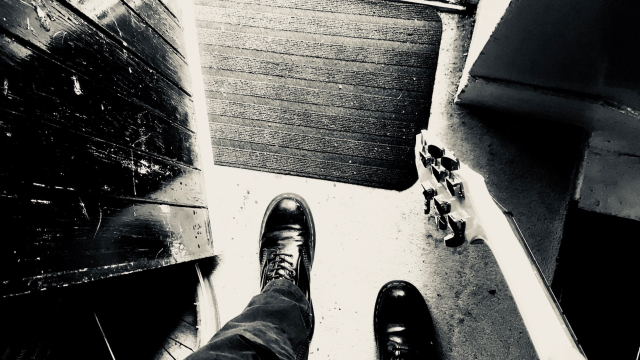 Ephesians 6: 10-20
10 Finally, be strong in the Lord and in the strength of his power. 11 Put on the whole armour of God, so that you may be able to stand against the wiles of the devil. 12 For our struggle is not against enemies of blood and flesh, but against the rulers, against the authorities, against the cosmic powers of this present darkness, against the spiritual forces of evil in the heavenly places. 13 Therefore take up the whole armour of God, so that you may be able to withstand on that evil day, and having done everything, to stand firm. 14 Stand therefore, and fasten the belt of truth around your waist, and put on the breastplate of righteousness. 15 As shoes for your feet put on whatever will make you ready to proclaim the gospel of peace. 16 With all of these, take the shield of faith, with which you will be able to quench all the flaming arrows of the evil one. 17 Take the helmet of salvation, and the sword of the Spirit, which is the word of God.

18 Pray in the Spirit at all times in every prayer and supplication. To that end keep alert and always persevere in supplication for all the saints. 19 Pray also for me, so that when I speak, a message may be given to me to make known with boldness the mystery of the gospel, 20 for which I am an ambassador in chains. Pray that I may declare it boldly, as I must speak.
My friend and I, James, went to Bristol a couple of years back to see Mumford & Sons, a folk-rock band, very different from Runrig, who I talked about the other day. The Mumfords have a lot more angst about them. There's an aggression to what they sing. But there's also beauty and a passion about reaching for eternity.
Today's reading is Paul being aggressive and reaching for eternity. The passage is uncompromising muscular Christianity. It's bold. It takes no prisoners. It may even use language that we're uncomfortable with. Our Christianity doesn't regularly align itself with things military.
But there's a place for confidence and assertiveness in our faith, especially where we are trying to overcome doubt or our own failings. Paul's message is that we do not need to earn our own victory over our shortcomings. That is something Jesus did for us, once and for all. We don't need to struggle with ourselves. We just need to accept Jesus for who he is and what he has done for us.
The Mumfords, in Bristol, sang a song called 'The Cave'. Paul would recognise this:
"So make your siren's call and sing all you want
I will not hear what you have to say
'Cause I need freedom now and I need to know how
To live my life as it's meant to be
And I will hold on hope and I won't let you choke
On the noose around your neck
And I'll find strength in pain
And I will change my ways
I'll know my name as it's called again"
Prayer:
Lord Jesus, when we are tempted to doubt, grant us security
When we are unsure of ourselves or you, grant us certainty
When we are caught in the chains of the world, grant us your freedom
AMEN.