Daily Worship
Good and Gentle Shepherd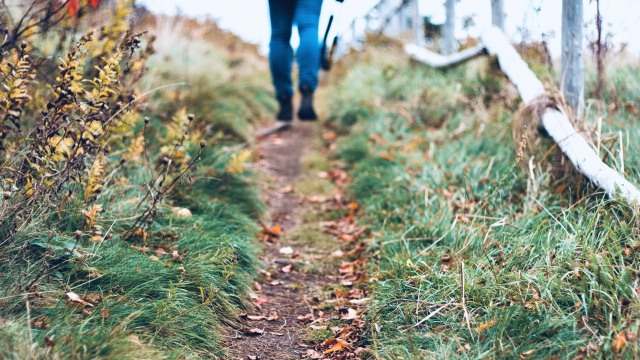 Psalm 23 (NRSVA)
1 The Lord is my shepherd, I shall not want.
2 He makes me lie down in green pastures;
he leads me beside still waters;
3 he restores my soul.
He leads me in right paths
for his name's sake.

4 Even though I walk through the darkest valley,
I fear no evil;
for you are with me;
your rod and your staff—
they comfort me.

5 You prepare a table before me
in the presence of my enemies;
you anoint my head with oil;
my cup overflows.
6 Surely goodness and mercy shall follow me
all the days of my life,
and I shall dwell in the house of the Lord
my whole life long.
Lord,
You are my Shepherd.
There's nothing I need.
I relax on fresh green pastures and beside calming streams.
My soul is recharged.
You lead me along reliable tracks and take me where I need to go.
Even when I experience despair,
or confront the deaths of others,
or ponder my own to come,
I have no fear.
You, my Companion, are standing here with me.
I lean on you and am reassured.
You, gracious Host, have invited me to a meal,
Though there are some here who provoke me.
But my head is anointed, and my cup is more than full!
Goodness and faithful love will follow me throughout my life,
And I will return and stay in your house forever.
Amen.
Mindfulness, walking in and enjoying nature, exchanging ideas and spending time with others: all of these are recognised as valuable activities for sustaining human life during testing times. The psalmist knew this long before us. The words above are familiar yet somewhat different in places. They both comfort and challenge me. If I need nothing, then why do I always want something more (verse 1)? Do I appreciate the generosity of God in creation and am I making the most of it (2)? Death has become a more familiar companion in recent months: how have I coped with the deaths of loved ones and how do I really feel about my own (4)? Where does my trust lie? Is it in the goodness of God to continually supply all I need as I seek to live out his love (6)? And, am I learning to distinguish the Good Shepherd's voice calling me by name, above all the clamour and noise of the world and the church?
PRAYER:
Good and Gentle Shepherd,
You who laid down your life for us,
Thank you that you go before us,
Guarding, guiding, leading, calling us by name.
Today, please help us to notice your presence with us,
In everything, Amen.