Daily Worship
First and last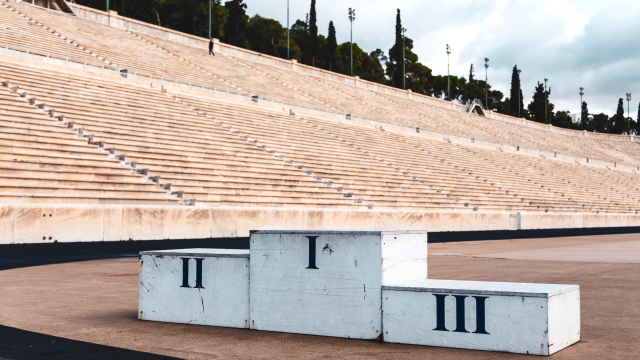 Romans 8: 12-25 (NRSVA)
12 So then, brothers and sisters, we are debtors, not to the flesh, to live according to the flesh— 13 for if you live according to the flesh, you will die; but if by the Spirit you put to death the deeds of the body, you will live. 14 For all who are led by the Spirit of God are children of God. 15 For you did not receive a spirit of slavery to fall back into fear, but you have received a spirit of adoption. When we cry, 'Abba! Father!' 16 it is that very Spirit bearing witness with our spirit that we are children of God, 17 and if children, then heirs, heirs of God and joint heirs with Christ—if, in fact, we suffer with him so that we may also be glorified with him.

18 I consider that the sufferings of this present time are not worth comparing with the glory about to be revealed to us. 19 For the creation waits with eager longing for the revealing of the children of God; 20 for the creation was subjected to futility, not of its own will but by the will of the one who subjected it, in hope 21 that the creation itself will be set free from its bondage to decay and will obtain the freedom of the glory of the children of God. 22 We know that the whole creation has been groaning in labour pains until now; 23 and not only the creation, but we ourselves, who have the first fruits of the Spirit, groan inwardly while we wait for adoption, the redemption of our bodies. 24 For in hope we were saved. Now hope that is seen is not hope. For who hopes for what is seen? 25 But if we hope for what we do not see, we wait for it with patience.
First off, winning is great. You have prepared well, done the training and you beat off the competition. You've made it. Go you. It really does feel brilliant and (if we are being honest) just so... well… right!
But there can only be one winner and there can be a pretty wide field. So what about the rest of us?
Well, let's face it, losing sucks. It really does and let's not dress it up deep down we think it's our fault, we are just not clever enough, or good enough, or connected enough.
We're just not… enough.
Mmmh…
Nonsense.
Here's another wee truth: You don't really "learn" anything through winning — you validate what you already know. Now validation is great and I recommend it, but learning... Now learning is something else, learning is growing and growing is exactly where God wants us to be. God is the God of momentum and change. Jesus said "I make all things new". New, not validated or the same or great. New, developing, changing, evolving and learning. We can lose a race — any race — in love, in sports, in business. It doesn't matter. We can and will all lose. When you found Christ though — that was when you really got something of worth. Losing is — in fact — great. It feels rubbish at the time but when we grow from it and we put it in the rearview mirror it's these times that mould us and make us. If we bring God into the mix, it'll be for the better and that's the promise of Romans 8: 12–25. God exists out of time and we might lose things we thought God had in store, but what was really in store is better by far and if we hadn't lost at the time it wouldn't be half as good when it comes.
PRAYER:
Lord help me to stop focusing on the moment
Lord help me to realise your plan takes time to evolve
Help me to grow
Please remind me that I'll never truly lose anything of worth
But that I'll gain wisdom, redemption and knowledge
Even when it seems I'm not enough
I've always been enough for you
You'll always be enough for me.
Selah.