Daily Worship
Filled with the Spirit. The life of discipleship.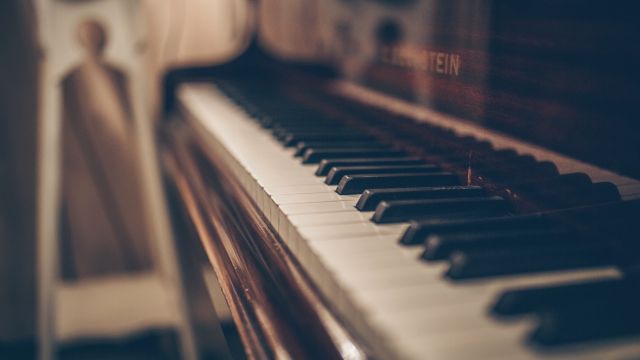 Ephesians 5: 15-20 (NRSVA)
15 Be careful then how you live, not as unwise people but as wise, 16 making the most of the time, because the days are evil. 17 So do not be foolish, but understand what the will of the Lord is. 18 Do not get drunk with wine, for that is debauchery; but be filled with the Spirit, 19 as you sing psalms and hymns and spiritual songs among yourselves, singing and making melody to the Lord in your hearts, 20 giving thanks to God the Father at all times and for everything in the name of our Lord Jesus Christ.
When children are little, a great distraction is to sing songs with them. It is a useful tool to combat boredom on a car journey. It is also a way of alleviating fear or stress in difficult situations. An example is the song during a thunderstorm from the musical 'The Sound of Music': "I simply remember my favourite things, and then I don't feel so bad." Singing is sometimes simply good fun, and many songs these days appeal to the imagination of the young.
At other times there is something deeply spiritual about singing. A famous opera singer once said that a singer needs "a big chest, a big mouth, 90 percent memory, 10 percent intelligence, lots of hard work, and something in the heart." The last part makes all the difference!
Often when people say outside church, "I enjoyed the service today", they follow it up with, "I love these hymns." There is unity in joining our voices together to praise God. Though fellow church members may sometimes disagree about church policy and decision-making, when they join together in worship, they are united in bringing praise to God. Beneath the cross of Jesus, we sing with a shared voice.
Joining in worship is a way for us to draw closer to God and each other, for the life of discipleship is one lived in fellowship together. Paul tells us to "speak to one another with psalms, hymns, and songs from the Spirit".
What music is in your heart today? Songs may express all kinds of emotions — anger and despair, or triumph and delight. The book of Psalms, those ancient hymns of the Hebrew people, is confirmation of that diversity. Whatever music your soul is playing today, let the Lord hear it. And don't be shy in sharing with others the songs of your heart.
PRAYER:
Loving Lord God, help us to join in song to you in all the times of our life, whatever we are facing. May we sing in unison with those around us to your glory and honour. In Jesus' Name, Amen.