Daily Worship
An abundant feast, a river of delights, a fountain of life!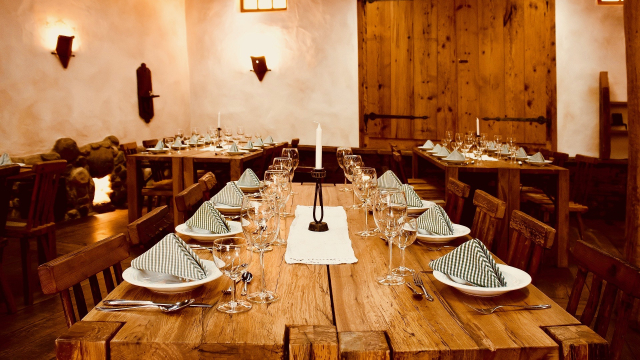 Psalm 36: 7-9
7 How precious is your steadfast love, O God!
All people may take refuge in the shadow of your wings.
8 They feast on the abundance of your house,
and you give them drink from the river of your delights.
9 For with you is the fountain of life;
in your light we see light.
On a finite planet
with finite time,
and finite concerns
we marvel at your infinite love
infinite generosity
and infinite grace.
Infinite.
When we take Communion
we get a foretaste of your infinite feast -
where the food is abundant and there's always enough space.
For everyone.
As bearers of God's image,
Jesus' message,
and the Spirit's power,
how can we extend the invitation in our neighbourhood?
THERE IS ENOUGH.
THERE IS PLENTY.
THERE IS SPACE FOR YOU.
Guide us and prod us and lead us.
Amen.
Lent Legacy 2021 Action
WEEK 4: Think of a place in your neighbourhood (it might be a specific street or a particular building) where you know there are people struggling or suffering. Commit to pray for that same place every day this week.