Daily Worship
Falling into place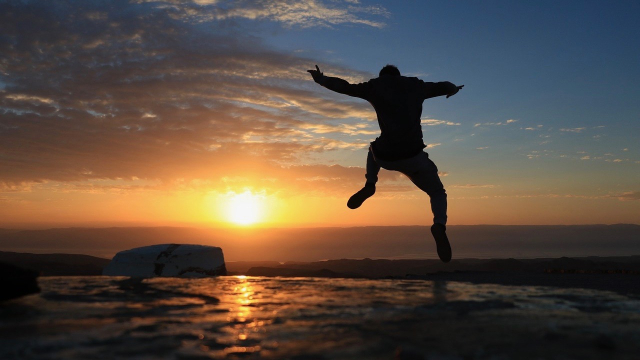 Psalm 119: 97-104 (NIVUK)
97 Oh, how I love your law!
I meditate on it all day long.
98 Your commands are always with me
and make me wiser than my enemies.
99 I have more insight than all my teachers,
for I meditate on your statutes.
100 I have more understanding than the elders,
for I obey your precepts.
101 I have kept my feet from every evil path
so that I might obey your word.
102 I have not departed from your laws,
for you yourself have taught me.
103 How sweet are your words to my taste,
sweeter than honey to my mouth!
104 I gain understanding from your precepts;
therefore I hate every wrong path.
When the writers of the Old Testament and especially the Psalms get all excited about the law it sort of makes me uncomfortable.
Should I be MORE enthusiastic about rules, regulations and restrictions? Or could there be more to the 'Law' than the 10 Commandments?
Indeed, there is.
'Torah' is the Hebrew word for teaching and direction for life and the one mostly used for the laws which God has given to His people for their benefit and spiritual wellbeing.
So, when God gave instructions it was to protect and improve the quality of life for his children?
Correct.
Obedience and submission lead to a deeper understanding, not only of life, but of God. So a love of the law implied a love of God.
Unfortunately people under the law were doomed. Never would they be able live a holy, unblemished life before the Creator. Furthermore, the Israelites had to make amends by bringing offering and sacrifices when they overstepped the borders of safety. Bulls and goats and sheep and doves were slaughtered for the remission of sins.
The law was heavy.
Incredibly heavy.
So God made a plan. He sent his only son Jesus to become the new covenant on earth. He came to teach us how live. How to love. He made statements like:
'Turn the other cheek.'
'Love thy enemy.'
'Forgive 70 times 7.'
And the only rule that really matters is, 'To love the Lord your God with all of your heart, soul, mind and strength… and your neighbour as yourself.'
And then, all OTHER rules will automatically fall into place.
No more tick boxes, no more attempts at achieving salvation through 'good deeds', no more false pretence…
No more.
Jesus came to fulfil the law so that we can be set free, and who the Son sets free, is free indeed.
Now that, is something worth getting excited about!
I will leave you with a question to contemplate: What are you excited about in your relationship with Jesus?
Holy Spirit
remind us
as we seek to find joy
of your reassuring love.
Amen.