Daily Worship
Draw us close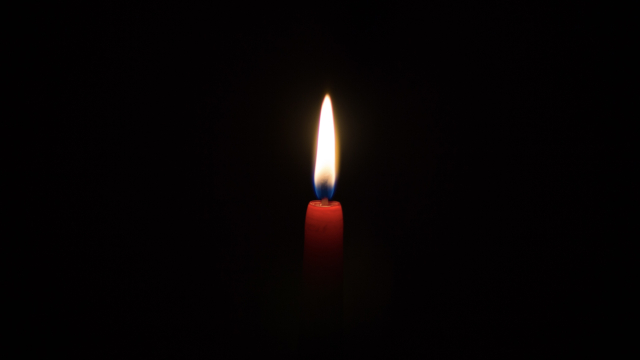 Lamentations 3: 19-24 (NRSVA)
19 The thought of my affliction and my homelessness
is wormwood and gall!
20 My soul continually thinks of it
and is bowed down within me.
21 But this I call to mind,
and therefore I have hope:

22 The steadfast love of the Lord never ceases,
his mercies never come to an end;
23 they are new every morning;
great is your faithfulness.
24 'The Lord is my portion,' says my soul,
'therefore I will hope in him.'
The thing I struggle most with in my faith is why bad things happen. I can give you an intellectual, theological or philosophical answer but, spiritually and emotionally, I remain dissatisfied. When I drove to the Polish/Ukraine border in April with some humanitarian aid, I saw women and children who had been forced to flee their homes. I spoke with men, dressed in combat gear who came into Poland to collect what we had brought and who would go back into Ukraine that same day. Why is this happening? Since coming back, three friends of mine have lost a parent. Why is this happening?
Can God not do anything to stop this? If he can stop it, why doesn't he?
This passage in Lamentations, while not tackling "the problem of evil" head on is immensely comforting. The promise of Christianity is not that bad things won't happen to us or our nearest and dearest. The promise of Christianity is that Jesus walks beside us through it all. "Great is your faithfulness" says the writer.
In the God revealed in the Bible we have a God of mercy and compassion who will bring justice on a cosmic and eternal level. As followers of Jesus we are forgiven and reconciled to God – we are beneficiaries of his unfailing love and mercy.
PRAYER:
Father, forgive us when we think you are not there. Be there with us when we need you most. In the darkest hour, in the bleakest season, draw us close to you and be our rock and our strength. AMEN