Daily Worship
Dealing with uncertainty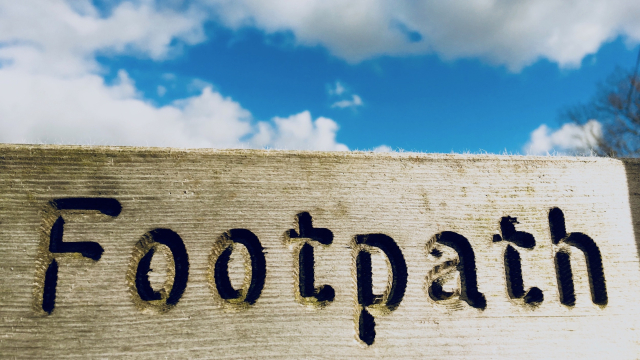 Acts 24: 10-23 (NRSVA)
10 When the governor motioned to him to speak, Paul replied:

'I cheerfully make my defence, knowing that for many years you have been a judge over this nation. 11 As you can find out, it is not more than twelve days since I went up to worship in Jerusalem. 12 They did not find me disputing with anyone in the temple or stirring up a crowd either in the synagogues or throughout the city. 13 Neither can they prove to you the charge that they now bring against me. 14 But this I admit to you, that according to the Way, which they call a sect, I worship the God of our ancestors, believing everything laid down according to the law or written in the prophets. 15 I have a hope in God—a hope that they themselves also accept—that there will be a resurrection of both the righteous and the unrighteous. 16 Therefore I do my best always to have a clear conscience towards God and all people. 17 Now after some years I came to bring alms to my nation and to offer sacrifices. 18 While I was doing this, they found me in the temple, completing the rite of purification, without any crowd or disturbance. 19 But there were some Jews from Asia—they ought to be here before you to make an accusation, if they have anything against me. 20 Or let these men here tell what crime they had found when I stood before the council, 21 unless it was this one sentence that I called out while standing before them, "It is about the resurrection of the dead that I am on trial before you today."'

22 But Felix, who was rather well informed about the Way, adjourned the hearing with the comment, 'When Lysias the tribune comes down, I will decide your case.' 23 Then he ordered the centurion to keep him in custody, but to let him have some liberty and not to prevent any of his friends from taking care of his needs.
In this passage we discover that one of the collective terms used in the 1st Century to describe Christians was 'People of the Way'. It's a brilliant phrase to describe the challenges of the Christian life.
Nothing is ever straightforward. So often we have to deal with uncertainty as we try to follow the way of Jesus. In the Acts reading today Paul explains how he was on a peaceful journey delivering aid to his fellow Christians in Jerusalem, when he was falsely accused of rabble rousing. As this story unfolds we encounter the sheer uncertainty that Paul had to face as he tried to find his freedom. 'The way' that he was to find himself on would lead him to the very heart of the Empire but in chains. It would be a way in which uncertainty and danger would become the norm for his life. Yet in all these encounters with danger and injustice he would write to the Romans, (in chapter 8: 37), saying, "in all these things we are more than conquerers…"
Whatever uncertainty you are facing, take courage — for as people of the way, there is always a lamp that we discover guiding our feet. We may not see all the way ahead but we can take one step at a time. And if we listen carefully we will almost certainly with some uncertainty, hear a voice whispering "This is the way walk in it". So don't be afraid of uncertainty, it often marks the road the Christian is called to walk.
Lord,
Sometimes I feel
It would be great to have some
certainty in my life,
stability,
The plans all laid out before me
But I know when I make plans
You have other ideas
When I turn to walk in one direction
You lead me to meet another
Going another way
And I find myself walking on another path
Sometimes it's rough and uneven
And I question the direction I'm heading
But it's hard to turn back
One thing I have come to realise
You are the God of connections
You arrange the appointments
It is you who directs our paths
Divine appointments rule out the questioning
When I look at life from that perspective
I can deal with the uncertainty