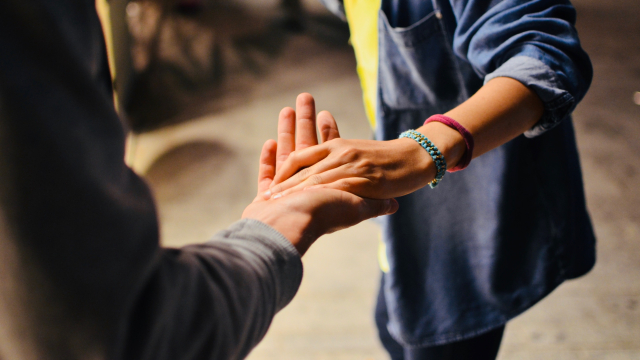 Dealing with integrity
Inheritance is an interesting word to describe what we receive from another, usually a family member. The writers of scripture believed that we can inherit godly characteristics because we have been born into the family of God by the power of the Holy Spirit. It is the work of the Holy Spirit to bring about the true likeness of the image of God in our lives.
This likeness is never attained easily. Christian maturity and beauty is often born out of great pain and suffering. Indeed it is in moments of our worst abandonment, when all appears lost that these experiences of brokenness bring about within us a longing to be able to trust God. Often we end up doing so because there is nothing else left.
I know some of our community today are broken in two and nothing helps; all that is left for them is to wait for God to bring the situation to a conclusion. Dealing with the emotions of waiting calls for honesty and freedom but above all an integrity that acknowledges it's all right to lean on another's faith in God. To do so is to take on board the scripture that says "Bear one another's burdens and by doing so you're fulfilling the law." Perhaps the bravest and most beneficial thing we can do for each other is to learn what is means to bear another's burden and to allow another person in to bear your burden, I call this sharing the inheritance of pain.
Lord Jesus,
When all seemed lost
When you were dying on the cross
You accepted the comfort and compassion of a dying thief
When you stumbled
Under the weight of your cross
You accepted the help of a stranger
To carry your instrument of torture
When you were ignored at dinner by the host
You took great comfort
From the extravagant gesture of Mary Magdalene
Lord,
When I'm at my wits' end
Give to me
The humility and trust
To accept and bless
Those who are willing
To listen to me and share my troubles
Those who are willing to receive
The inheritance of my pain
And with it all my inexcusable moods
Open my eyes to help me recognise
Above all
Your healing presence at my side
Enabling me to live with integrity
Galatians 6: 2 (NRSVA)
2 Bear one another's burdens, and in this way you will fulfil the law of Christ.