Daily Worship
Daring peace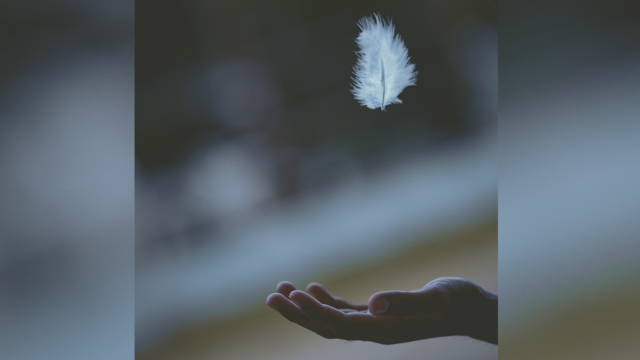 2 Corinthians 5:20b-6:10 (NIVUK)
20b We implore you on Christ's behalf: be reconciled to God. 21 God made him who had no sin to be sin for us, so that in him we might become the righteousness of God.

(6) 1 As God's fellow workers we urge you not to receive God's grace in vain. 2 For he says,

'In the time of my favour I heard you,
and in the day of salvation I helped you.'

I tell you, now is the time of God's favour, now is the day of salvation.

3 We put no stumbling-block in anyone's path, so that our ministry will not be discredited. 4 Rather, as servants of God we commend ourselves in every way: in great endurance; in troubles, hardships and distresses; 5 in beatings, imprisonments and riots; in hard work, sleepless nights and hunger; 6 in purity, understanding, patience and kindness; in the Holy Spirit and in sincere love; 7 in truthful speech and in the power of God; with weapons of righteousness in the right hand and in the left; 8 through glory and dishonour, bad report and good report; genuine, yet regarded as impostors; 9 known, yet regarded as unknown; dying, and yet we live on; beaten, and yet not killed; 10 sorrowful, yet always rejoicing; poor, yet making many rich; having nothing, and yet possessing everything.
Dietrich Bonhoeffer wrote that "There is no way to peace in safety. For peace must be dared".
The apostle Paul has dared peace. In his unsafe circumstances, brutal with beatings, imprisonments, hunger and hardships he has dared to make the adventurous discoveries of kindness, patience, understanding, sincere love. He dares to rejoice while feeling sorrowful, he dares to feel rich beyond measure while possessing nothing and dares to delight in pouring his life into poverty to make others' lives full. He writes as a man deeply at peace.
He identifies the source of this peace as the very nub of the good news of the Gospel. He has been reconciled with God through Christ.
We cannot plumb the depths of the mystery that Jesus who was without sin should become sin for us. But we know the nature of reconciliation with God and we see the outworking in lives made peaceful. We hear the testimony of those who can express deep peace in the face of bereavement, illness and loss of all kinds. Across the globe we hear the stories of those who tell of unshakable peace, made strong in the face of persecution, imprisonment and abuse. We see the evidence of communities transformed where reconciliation is made between enemies and peace becomes the new culture.
All this because Christ dared for peace on our behalf. He chose the unsafe way of the cross, and what lay beyond, to achieve our own peace with God.
PRAYER:
Jesus, you have made a safe place for us,
A resting place of reconciliation,
Where the protecting walls are peace
And love is the haven.
Thank you.
Lent Legacy 2021 Action
The Transforming Quiet: Every day this week spend 5 minutes in silence. Take a moment to still yourself before God and rest. Don't feel any pressure to think about anything in particular. Don't worry if you get distracted. After spending five minutes in silence you may feel like saying a prayer but it's up to you. Take the time to be in the silence before carrying on with the rest of your day.