Daily Worship -
Communion of the Weak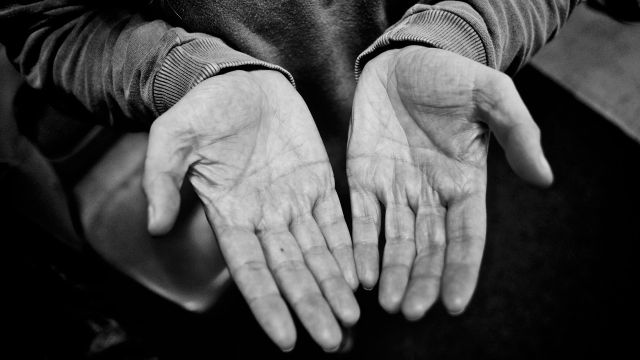 Psalm 71: 9
9 Do not cast me off in the time of old age;
do not forsake me when my strength is spent.
Martin Luther, the 16th century Reformer, often remarked that he far preferred to hear of the weaknesses of the saints than of their heroism. Their weaknesses, he explained, 'buoy me up in a wonderful manner and give great consolation'. Observing the way God's grace sustained them, Luther commented, 'I conclude that there is no need for me to despair either.'
The truth, that in weakness lies our strength, is one of the strange paradoxes of Christian discipleship. The troubled person who wrote Psalm 71 describes himself as 'a portent to many' (verse 7), meaning that he saw his suffering as deserved divine punishment. Our thoughts inevitably turn to the experience of Jesus himself in Holy Week. Good Friday is the ultimate display of strength through weakness.
St Paul prayed repeatedly for the removal of a debilitating trouble in his life. The response he was given opened a whole new window for him onto the experience of suffering: 'My grace is sufficient for you, for my power is made perfect in weakness' (See 2 Corinthians 12: 9).
Is there something in your own situation or circumstances today that you find weakening and long to have removed? God's saints, with one voice, encourage us to bring these to him in simple, trusting faith. In that spirit of absolute dependence we will discover God's power at work in and through us in remarkable ways. As St Thérèse of Liseux put it, 'It is my weakness that gives me all my strength' So it has always been.
Vulnerable Lord
In unfathomable love for us and for your world, you came among us in weakness. And yet in your weakness we see displayed the power that redeemed a world.
Help us not to be afraid of weakness, but in communion with you and all your saints to gladly embrace it in childlike trust. Through us let the power of your love flow out to embrace others and to build your kingdom on earth.
For Jesus' sake.
Amen.