Daily Worship
Come And Die With Me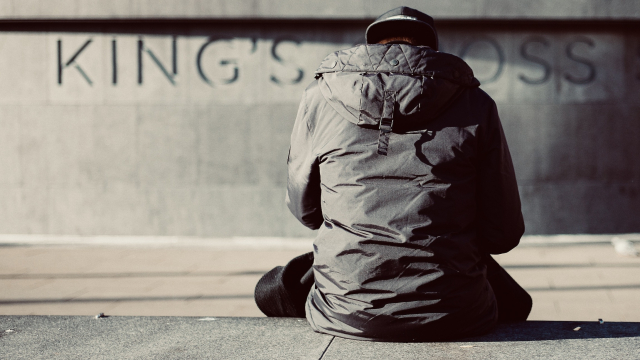 Matthew 10: 37-42 (NRSVA)
37 Whoever loves father or mother more than me is not worthy of me; and whoever loves son or daughter more than me is not worthy of me; 38 and whoever does not take up the cross and follow me is not worthy of me. 39 Those who find their life will lose it, and those who lose their life for my sake will find it.

40 'Whoever welcomes you welcomes me, and whoever welcomes me welcomes the one who sent me. 41 Whoever welcomes a prophet in the name of a prophet will receive a prophet's reward; and whoever welcomes a righteous person in the name of a righteous person will receive the reward of the righteous; 42 and whoever gives even a cup of cold water to one of these little ones in the name of a disciple—truly I tell you, none of these will lose their reward.'
It's hard to be first. The first one to stand unarmed before a tank. The first one to take the knee. The first one to challenge power. It's also hard to follow. To join the one facing the tank, to kneel with one opposing racism, to share in the challenging of power. It's hard, but sacrifice isn't supposed to be easy.
King Jesus,
you never sat upon an earthly throne,
you never wore a human crown,
yet you are the King of kings.
You are the Saviour,
you lost your life so that others may find life,
you died so that others may live.
Gracious Saviour,
the economics of sacrifice are strange to us.
To love and not be loved in return,
to give with no thought of gain,
to lose and celebrate when others receive.
Teach us these economics in our lives.
We confess our thoughtless singing,
'each other's needs to prefer'.
But I need
clothes,
food,
clean water,
safety from violence.
Forgive me
when my clothes are purchased at the price of another's poverty,
when my food is taken from the mouth of the hungry,
when my abundance of clean water leaves another thirsty,
when I prefer my safety rather than risk standing with those who are victims.
Teach me that my needs are most fully met in satisfying the needs of others.
Dying to my own needs I am raised to new life.
The economics of sacrifice are the values of new creation.
Saviour Jesus,
in this your cross is my example,
you gave everything for me.
Following you,
humble me to give everything for others.