Daily Worship
'You can't take it with you'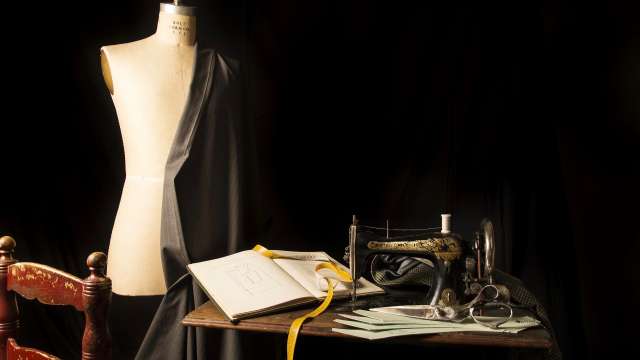 1 Timothy 6:6-19 (NRSVA)
6 Of course, there is great gain in godliness combined with contentment; 7 for we brought nothing into the world, so that we can take nothing out of it; 8 but if we have food and clothing, we will be content with these. 9 But those who want to be rich fall into temptation and are trapped by many senseless and harmful desires that plunge people into ruin and destruction. 10 For the love of money is a root of all kinds of evil, and in their eagerness to be rich some have wandered away from the faith and pierced themselves with many pains.

11 But as for you, man of God, shun all this; pursue righteousness, godliness, faith, love, endurance, gentleness. 12 Fight the good fight of the faith; take hold of the eternal life, to which you were called and for which you made the good confession in the presence of many witnesses. 13 In the presence of God, who gives life to all things, and of Christ Jesus, who in his testimony before Pontius Pilate made the good confession, I charge you 14 to keep the commandment without spot or blame until the manifestation of our Lord Jesus Christ, 15 which he will bring about at the right time—he who is the blessed and only Sovereign, the King of kings and Lord of lords. 16 It is he alone who has immortality and dwells in unapproachable light, whom no one has ever seen or can see; to him be honour and eternal dominion. Amen.

17 As for those who in the present age are rich, command them not to be haughty, or to set their hopes on the uncertainty of riches, but rather on God who richly provides us with everything for our enjoyment. 18 They are to do good, to be rich in good works, generous, and ready to share, 19 thus storing up for themselves the treasure of a good foundation for the future, so that they may take hold of the life that really is life.
We admire 'the sound words of our Lord Jesus Christ' (see verse 3), but their sound is sharper than we usually would like. Here is a sonnet which tries to take the teaching of Luke's Gospel seriously:
Clothed with the Gospel

Which comes first, the practice or the faith?
The gospels offer just one suit of clothes,
because the poor are given all the rest –
a casual word to take away your breath
and any surplus capital. God knows
that few can really pass this kind of test;
the gospel suit is there to be unpacked
with trembling hands, and worn with gratitude;
one pocket full of mercy, and the other
full of promised strength to think and act
in Christian ways. This double challenge, food
to nourish faith and love for one another,
is in Christ the road to heaven, giving
all we really need for joyful living. (© Jock Stein)
It's true that God loves the wealthy and powerful, for whom we should pray (2:1-3, earlier). It's true that Timothy is warned against not money itself, but the love of money (verse 10). It's true that the rich are not all told to give their wealth away, but rather to be generous and rich in good works (verse 18, later). But at the border between this life and the next, that ancient highwayman, death, holds us up and says "your money or your life" — only when our money is left in spirit as well as in fact are we free to move on into the life which is brighter than any jewel and of everlasting value.
In death there is no gain in riches. In life there is great gain in godliness, claims Paul, godliness with contentment. The gospel sets us free from false attachments, free to choose how we follow Jesus. Historically Christian teaching has differed in its emphasis — St Francis gave his wealth away, John Wesley died with only about £30 and six silver teaspoons to his name, while the early Christian Father Clement of Alexandria said the rich could keep their capital but be generous with their income. However we choose to respond, may the word of God dwell in us richly.
PRAY
Lord God, we remember before you the leaders of our age, the public politicians, the private financiers, the favoured and fragile celebrities, the lauded leaders of religion. May they be properly poor in their own estimation, and far more rich in good deeds. May they take a cynical world by surprise in rediscovered integrity. May they know and do the truth about God, about people, about the environment, for Jesus sake, Amen.