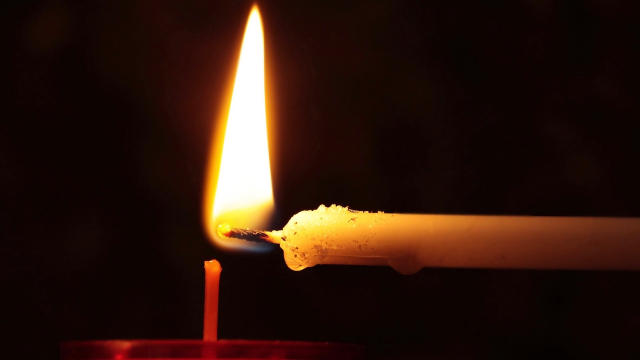 Called as You Are
A feeling,
A whisper,
A prompt,
A growing awareness,
A knowing.
My name.
I hear it whispered.
But how do I know who's calling?
It's not one I recognise,
And yet…
I do,
I've heard it before,
In the depths of my memory,
In the fibres of my deepest self,
That voice called me into being.
That voice was there at the beginning.
That voice is love itself.
Imagine hearing your name, imagine being called by One who knew you before you knew yourself, one who knows what's best for you and loves you, just as you are and wants you to know it!
Lord,
You're calling me?
But I'm sure if you really knew me you'd think twice… maybe even three times.
Except that your Word promises me that you are calling me just as I am,
Warts and all.
Doubts and all.
Brokenness and all.
With my life and all … just as it is.
Your eyes are wide open to my life,
And yet –
You call me by name,
Gently, tenderly, lovingly.
Just like I often long to hear it said.
Lord today,
Give me the courage, the willingness to trust,
And not just to hear…
But to respond.
Amen.
1 Samuel 3: 1-10
1 Now the boy Samuel was ministering to the Lord under Eli. The word of the Lord was rare in those days; visions were not widespread.
2 At that time Eli, whose eyesight had begun to grow dim so that he could not see, was lying down in his room; 3 the lamp of God had not yet gone out, and Samuel was lying down in the temple of the Lord, where the ark of God was. 4 Then the Lord called, 'Samuel! Samuel!' and he said, 'Here I am!' 5 and ran to Eli, and said, 'Here I am, for you called me.' But he said, 'I did not call; lie down again.' So he went and lay down. 6 The Lord called again, 'Samuel!' Samuel got up and went to Eli, and said, 'Here I am, for you called me.' But he said, 'I did not call, my son; lie down again.' 7 Now Samuel did not yet know the Lord, and the word of the Lordhad not yet been revealed to him. 8 The Lord called Samuel again, a third time. And he got up and went to Eli, and said, 'Here I am, for you called me.' Then Eli perceived that the Lord was calling the boy. 9 Therefore Eli said to Samuel, 'Go, lie down; and if he calls you, you shall say, "Speak, Lord, for your servant is listening."' So Samuel went and lay down in his place.
10 Now the Lord came and stood there, calling as before, 'Samuel! Samuel!' And Samuel said, 'Speak, for your servant is listening.'