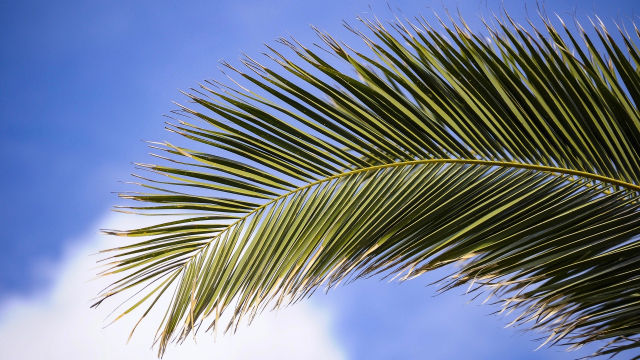 Be prepared
"Can you see him yet?"
"Oh yes! We see him"
Truthfully, it was difficult not to see him. After all, this event had been researched, resourced and was now being realised as an audio and visual spectacular, a crowd puller, – a declaration by the man from Nazareth who healed the sick and claimed he could forgive folk. Now astride a donkey, he was riding a recognised route into the city, flanked by followers waving palm fronds, with hundreds shouting "Hosanna!" – not hip-hip-hooray but "Save us — Now!" It was timed for maximum effect — the beginning of Passover when the city was buzzing. He was giving out all the signs. "I am the one you are looking for — I'm Messiah! — I am God's appointed!"
The old prophet Zechariah had outlined the signs of what people would see when God's chosen one came to establish the Kingdom at last, and liberate God's people; but Zechariah wasn't the only prophet. Isaiah painted a much darker scenario of rejection: pain and death for God's chosen one; but few folk that day could see how this week would unfold.
Jesus was laying out the challenge 'Accept me or reject me — it's make your mind up time.' Which way would you have jumped?
Prayer:
Lord Jesus, we have watched you journey towards this day, through Gospel readings and sometimes we have even imagined ourselves walking with you. We too would cry out "Hosanna! - Save us." for you inspire us and hold out the hope of a new reality to us, where God's name is revered, and God's will is done on Earth as well as heaven.
We see signs of God's Kingdom, recognise the commitment required but are not always ready for the opposition or the rejection that we too will face.
By your Holy Spirit's strengthening, prepare in us a good response to the call of Jesus to join him on the road to justice, mercy and peace. Amen.
Isaiah 53: 1–8
1 The people reply,
"Who would have believed what we now report?
Who could have seen the Lord's hand in this?
2 It was the will of the Lord that his servant
grow like a plant taking root in dry ground.
He had no dignity or beauty
to make us take notice of him.
There was nothing attractive about him,
nothing that would draw us to him.
3 We despised him and rejected him;
he endured suffering and pain.
No one would even look at him—
we ignored him as if he were nothing.
4 "But he endured the suffering that should have been ours,
the pain that we should have borne.
All the while we thought that his suffering
was punishment sent by God.
5 But because of our sins he was wounded,
beaten because of the evil we did.
We are healed by the punishment he suffered,
made whole by the blows he received.
6 All of us were like sheep that were lost,
each of us going his own way.
But the Lord made the punishment fall on him,
the punishment all of us deserved.
7 "He was treated harshly, but endured it humbly;
he never said a word.
Like a lamb about to be slaughtered,
like a sheep about to be sheared,
he never said a word.
8 He was arrested and sentenced and led off to die,
and no one cared about his fate.
He was put to death for the sins of our people.