Daily Worship
All part of the journey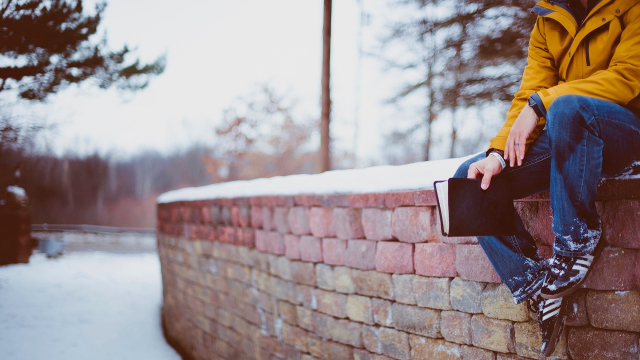 Isaiah 6: 11-13 (NIV)
11 Then I said, "For how long, Lord?"

And he answered:

"Until the cities lie ruined
and without inhabitant,
until the houses are left deserted
and the fields ruined and ravaged,
12 until the Lord has sent everyone far away
and the land is utterly forsaken.
13 And though a tenth remains in the land,
it will again be laid waste.
But as the terebinth and oak
leave stumps when they are cut down,
so the holy seed will be the stump in the land."
Stories, lessons and moments in the Bible are meant to be seen and re-seen finding new revelations every time. I find myself most often relating the things I read in the Bible to my own experience, searching for meaning and direction in my life and hoping that the passage I happen upon will give me a clue. So when I come across a passage like this: "until the Lord has sent everyone far away and the land is utterly forsaken." I get a little downhearted.
But that is not the main purpose of the Bible. The Bible is a collection of stories and histories, of remembrances and warnings. Passages like this are part of a much bigger story. Think of your favourite novel, does everything go well? Of course not, that would be very boring to read. Now think of your life and the lives of those around you. Does everything go well? Of course not! But it is in these moments that we learn to look deeper at the stories we have found in the Bible and the stories we read in novels. These tales remind us that life has seasons of sending away and feeling forsaken but that they are not the end. The book goes on, the history goes on. There are lessons to learn here and also hope to be taken, to be found, and to be kept in our hearts until we are ready to understand them.
God of the forsaken and the far away
Help us to find the meaning you sent us in the Bible
Help us to find the meaning you send us in stories throughout our lives
Give us hope when we need it
Send us to help others find hope when they are lost
Amen.