Daily Worship
All Invited, All Welcome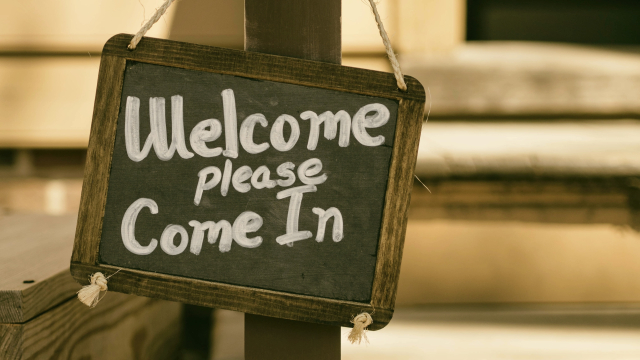 Revelation 22: 16-17 (NRSVA)
16 'It is I, Jesus, who sent my angel to you with this testimony for the churches. I am the root and the descendant of David, the bright morning star.'

17 The Spirit and the bride say, 'Come.'
And let everyone who hears say, 'Come.'
And let everyone who is thirsty come.
Let anyone who wishes take the water of life as a gift.
Are you part of a welcoming church congregation? How do you know?
Have you ever invited someone unrelated to worship? If not, why not?
How comfortable are you going by yourself to somewhere you have never been before?
How might people feel if it is their first time going to a place of worship?
God of all,
We want to be open and welcoming,
We want people to experience how good it is to know you,
We want to see your church flourish,
becoming the full embodiment of love and compassion,
being the instrument of your grace and mercy.
Only, we want people to come to us,
to know how and where to find us,
to know exactly what to do and when,
to fully understand and participate first time;
Which is silly, really, because why should they?
Patient God,
Give us the empathy required to reach out in love,
beyond our walls
beyond our comfort zones,
to start conversations
to build relationships,
Perhaps realising, along the way,
that you are already there,
the Spirit that moves in relationship, AMEN.
For our July theme In Good Time we are revisiting past weeks of Daily Worship. Our writers this month are taking us back in time as we meditate on time itself! The piece above originally came from 2019.