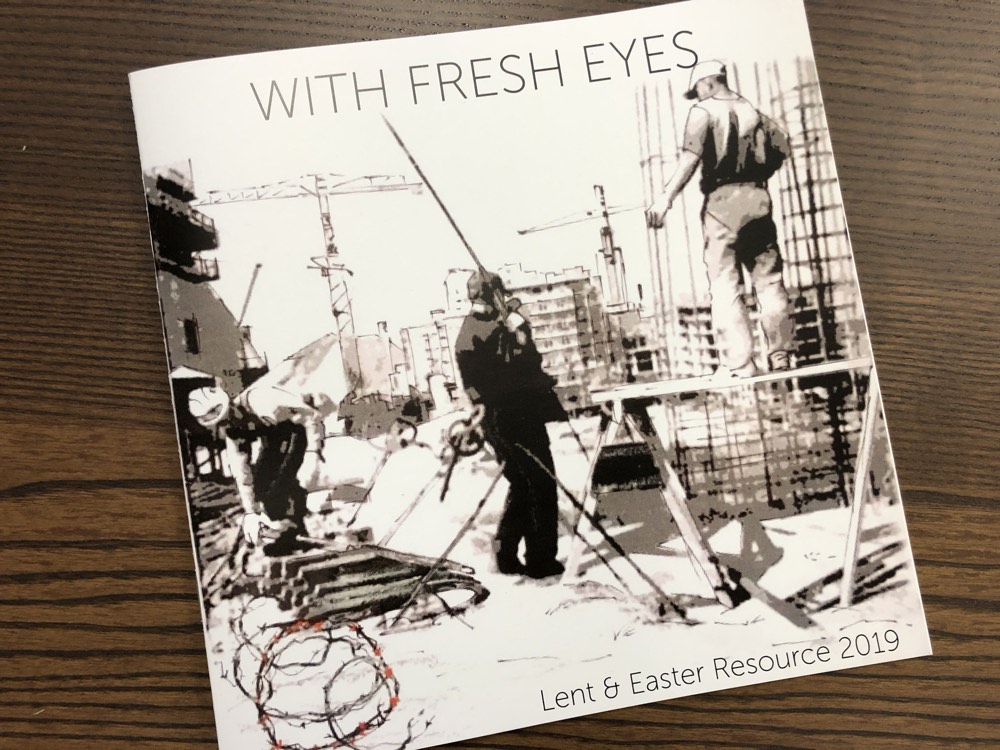 A brand new resource from Sanctuary First
With Fresh Eyes is an experiment to encourage small groups of people to meet in cafes or homes to explore the radical core message of Christianity over Lent and Easter.
The study material can be downloaded from:
sanctuaryfirst.org.uk/themes/in-the-neighbourhood
sanctuaryfirst.org.uk/themes/behold-the-man
The material is designed to be read in conjunction with the daily prayers and Bible readings that can be located under Daily Worship. We would encourage those taking part in the Connect Groups to use the daily online material in order to get the best use of this booklet. We would also draw your attention to the set of Lenten Disciplines which are listed at the back of the book for those who wish to do additional study.
We offer this material as a guide to work from but we encourage you to use in a way that suits the needs of your group, adapting it to your circumstances. The questions are grouped for weekly sessions of perhaps 90 minutes but your group may want to follow a different pattern.
If you would like to join a Connect Group we have a number of people meeting in various venues mainly in central Scotland. If you would like to make a connection with an established group in one of the areas below please get in touch with admin@sanctuaryfirst.org.uk.
- Bern, Switzerland
- Edinburgh
- Arbroath
- Denny Dunipace
- Hamilton
- Largs
- Isle of Arran
- Bo'ness (2 groups)
- Bridge of Allan (2 groups)