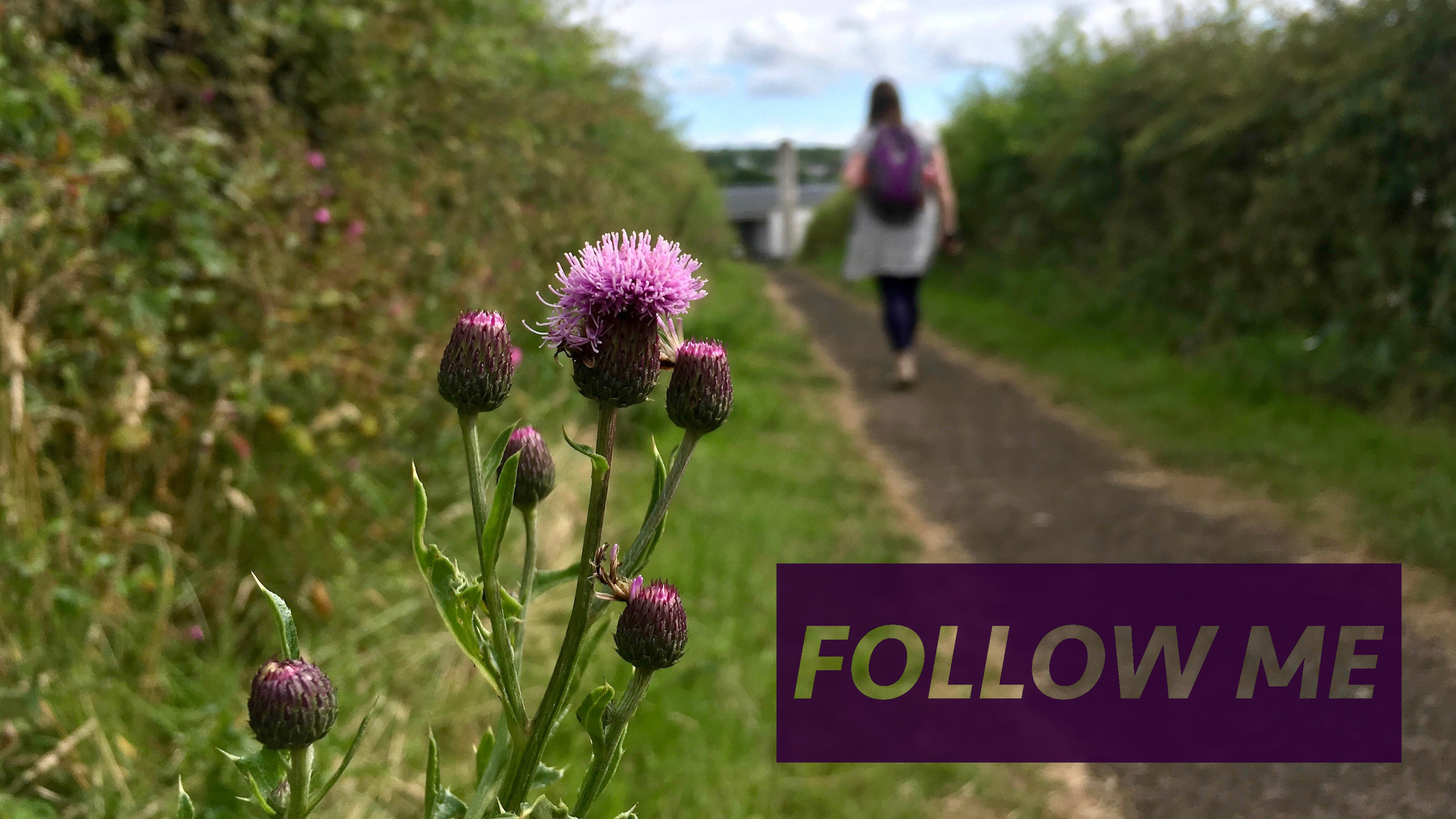 May 2019, (05 May - 01 June) See the Resource Pack PDF for full details.
During the month of May we are going to explore the theme 'Follow me!' Those who are familiar with scripture will recognise this short phrase as one Jesus used when calling his disciples. It has become a summarising theme for the whole of the Church Without Walls movement within the Church of Scotland. You can find out more about Church Without Walls here and about our recent Re-Imagining Church theme that built on those foundations.
Over the next few weeks we are going to take this phrase and overlay it across the stories of the early church and see how following Jesus shaped that early church movement, turning the most unexpected of people into followers of Jesus.
Our last theme, over the end of Lent and Easter, invited us to Behold The Man, now we are inviting you to behold where he is calling you to go…
See the PDF resource pack for the weekly subthemes, daily Bible readings and thought triggers and the discussion question PDF that adapts the material for small discussion groups.