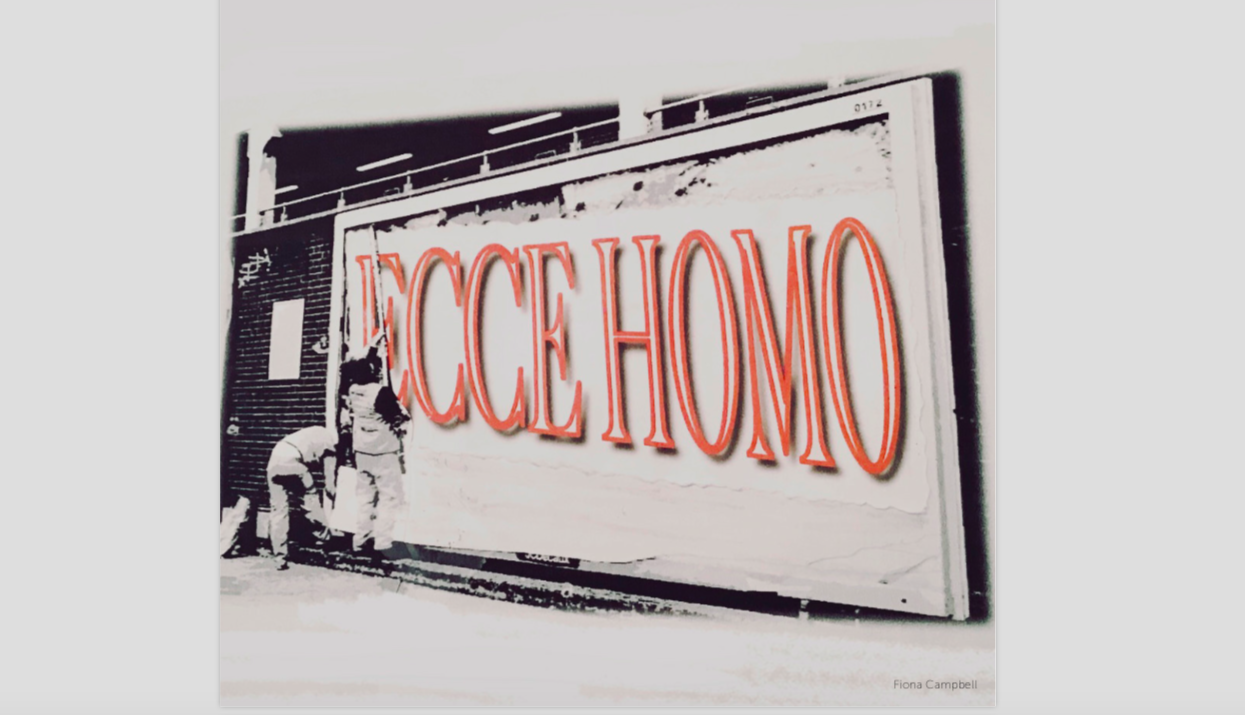 April 2019, Lent into Easter (07 April - 04 May) See the resource pack PDF for full details.
Our last theme, In The Neighbourhood, encouraged us to look around our local communities as part of our Lenten reflections - to seek God's face and God's plans amongst the people and places near us. As we draw towards the end of Lent, in anticipation of Easter, we take what we have learned about our neighbourhoods and we focus back on the incredible person of Jesus Christ.
During the next few weeks we are taking up an interesting phrase from the King James version of the Bible. Baiting the crowd, Pilate the Roman Governor of Palestine, points to Jesus the prisoner in all his vulnerability and shouts, "Behold the man!" It is such an enigmatic phrase, for just a few years earlier, John the Baptist addressing, perhaps a different kind of a crowd, had prophesied such a moment when he invited a group of people to look beyond the man, as he cried "Behold the Lamb of God".
We would like the phrase Behold the man to weave its way through all our reflections during this season of Lent and Easter. In many ways these two voices echo across the centuries inviting us to look more closely at Jesus of Nazareth and discover again for ourselves what it really means to talk about the Word being made flesh, God's unspeakable gift to a broken world.
Over the next few weeks let us think more deeply about this amazing truth. God the creator of all things has come to dwell with his creation and longs to empower each and every one of us to live our lives to the fullest capacity and then to enter into a new life after death encountering love and acceptance that is beyond our capacity to imagine. So what John Lennon sang about in his song Imagine is only but a foretaste of what God has planned for all those who love him and yet do not know him. And those who long for justice to come? Their day will surely come for the Lamb has opened the scroll of history and has redeemed time itself (see Revelation 5).
See the Resource Pack PDF for weekly subthemes and daily Bible readings and prompts.