Blog
Sunday Live - New Season, New Format, New Time

James from the team reflects on our Sunday Live journey so far and shares the upcoming change of time.
From Sunday 01 November our services will stream at 6.30pm (GMT) and last approximately 45 minutes and will then be available for replay afterwards as usual.
When we started our weekly Sunday Live services back in March we were only just going into lockdown here in Scotland and we had no idea what the weeks and months ahead would hold. We pulled the first service together over a few days with a real sense of urgency keen to do something — on what was going to be a difficult Mother's Day — to help people feel connected and less isolated. Then we have just kept going from there, drawing on our fantastic extended community and working out how to develop services with everyone isolated from one another.
It was reassuring but uncanny how a lot of the theme material we had planned ahead over the summer chimed with global events. It is bizarre that in February we did a theme entitled 'A Quiet Life' right before life got very quiet indeed for many of us. As an online church we had experience of live-streaming services and collaborating to produce material but Sunday Live was a new venture for us in putting together weekly evens entirely remotely. It has been a challenging and rewarding experience. We have discovered new ways of working together and new ways of talking about — and being in the presence of — God.
We have learned a lot and have made mistakes and had our fair share of glitches and mishaps. Many contributions have begun with, "Eh, I think you're on mute James…" But the process of coming together each week has also helped us focus and refine what we are doing and why we are doing it.
It reminds me of a story I once heard about two groups of inexperienced potters. One group was told they each had to make the best pot they could. The other group was told it was all about quantity - it doesn't matter how good each pot was, just make as many as possible. As it turned out all the best pots were in the quantity group not the quality group. The folks in the quality group were paralysed at the idea of making the best pot and struggled to even get started in the allotted time. The quantity group made some awful pots but they also learnt as they went along and got better and better as they grew in confidence.
30 services in and we are learning a thing or two. All of us shaping the services had already built up a lot of worship experience over the years but these months have been unchartered territory as we have discovered how to worship remotely through a pandemic. One of the virtues of the disconnection has been the opportunity to connect more globally. With contributions coming from all over the world — including Mexico, Tanzania, Switzerland, USA, Canada and India.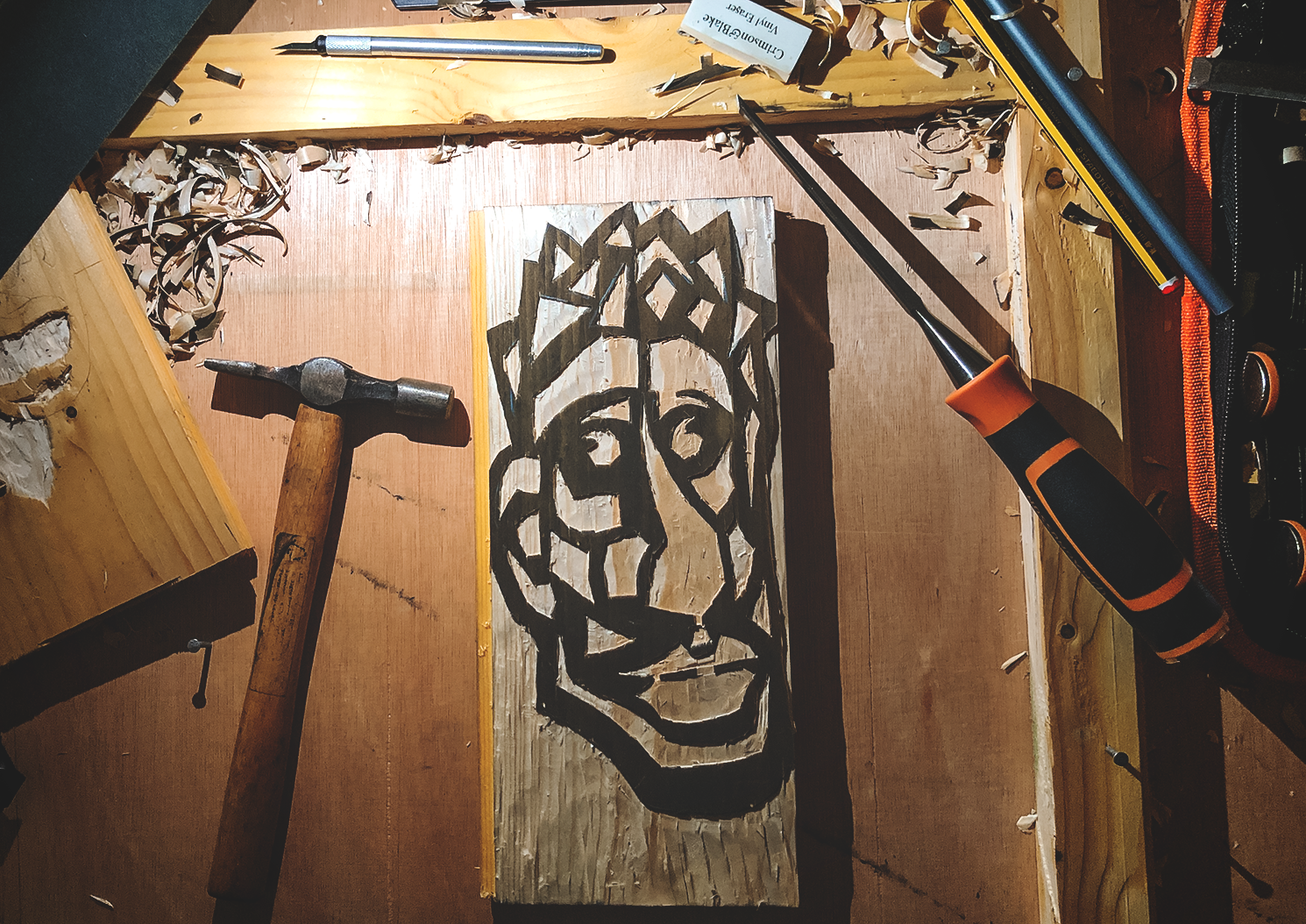 We see a key part of our role at Sanctuary First is to try different things, to use our freedom and flexibility to experiment. Something we have loved developing over these past weeks is a more open ended and questioning approach in our worship. Often instead of a sermon we have had discussions and interviews and panels, we have given our 'hot takes' on Biblical passages, doing theology in real time and hopefully demonstrating that it is not only okay but encouraged to bring your questions, your doubts and your wonderings to worship.
We have also enjoyed responding to texts and themes in a variety of ways using drama, art, and multi-sensory interactive activities to glean new insights. The team certainly loves running with a metaphor…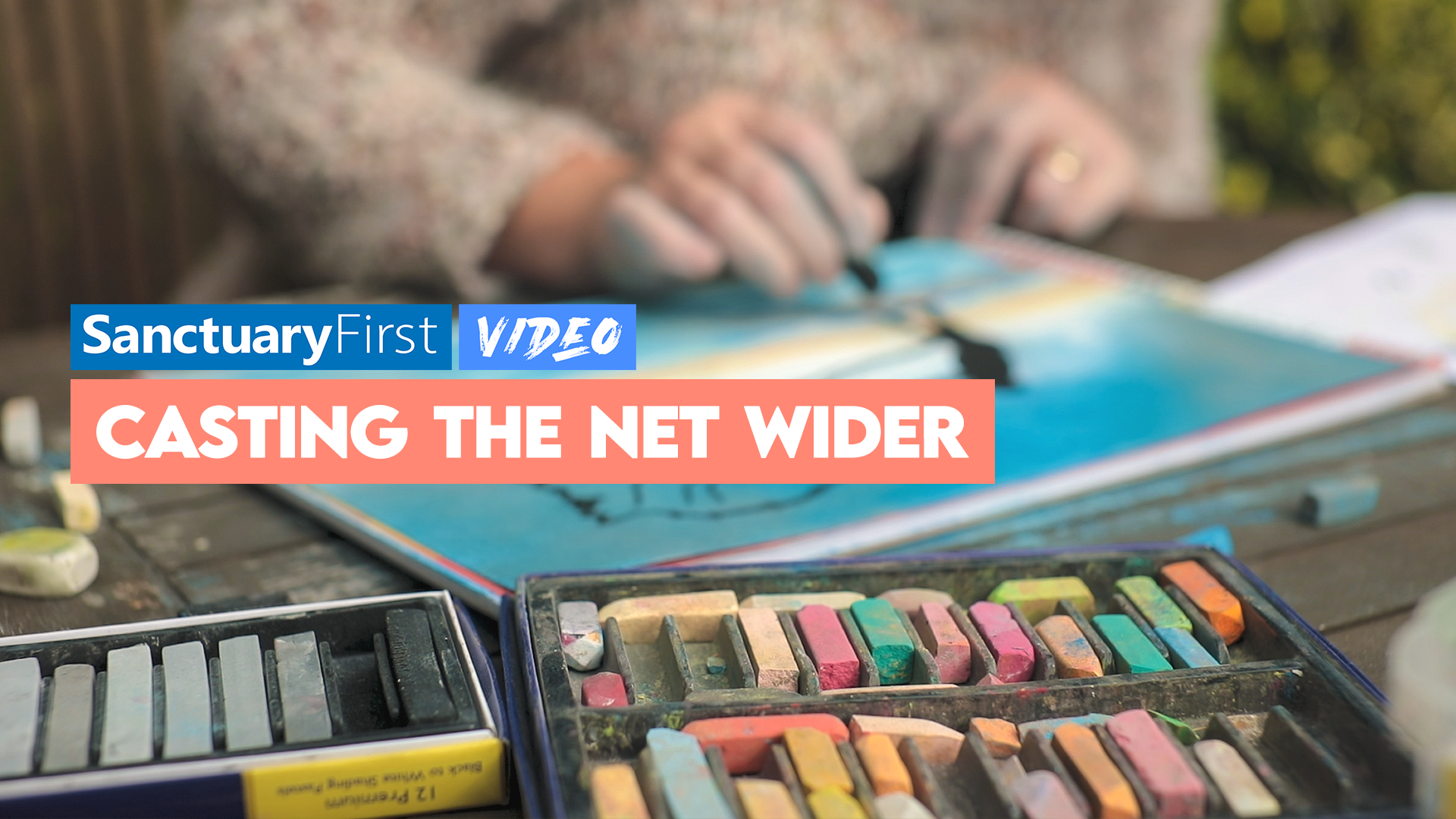 We have got up to all sorts. Albert's climbed a very tall ladder and called us to worship from the flames of his fire, Jack's baked a bread and carved a woodblock print in real time, Laura's planted seeds, inhabited the role of Michal and led us in a 'body prayer', Linda got us all pulling silly faces and put us right in the mind of Simon the Fisherman while Jane painted a fisherman and built a stone sculpture with Jack, Jim ate a lot of salt bless him and has got us tapping our toes with many rousing songs such as the belter Standing in the Need of Prayer, and I waffled on about apples in our very own 'Bring your apple to church day'.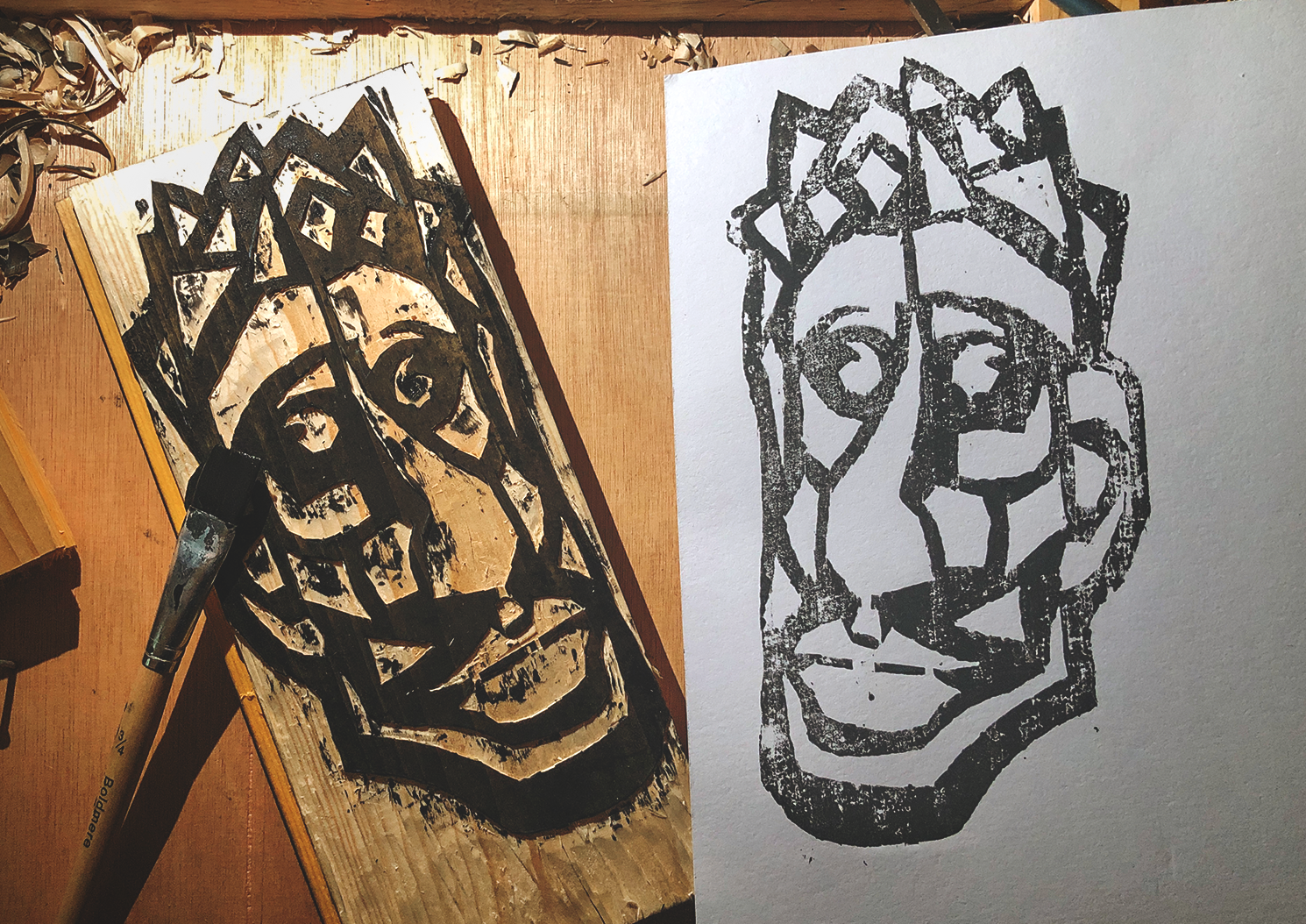 As we move into a new season we are going to be changing the time of Sunday Live from 3pm to 6.30pm (GMT) starting Sunday 1 November. As the daylight start getting shorter in the northern hemisphere and lockdowns continue we are aware that folk are going to want to make the most of getting out and about when they can on a Sunday afternoon. We will be going (aiming…) for a new format of 45 minute services.
Streaming in the evenings will also allow us to channel what the Danish call 'hygge' and what we in Scotland call 'coorying in' — taking the time to settle in to the evening during the long nights, often with candles! The service will also be available to watch back so you can join us on a different evening when you get the time. It gives us the opportunity to cultivate a sense of night prayer, of drawing the day and week to an end in anticipation of the day and week ahead.
Thanks for joining us on the journey so far and we look forward to worshipping with you through the winter nights. Also keep an eye out for four special Advent services where we hope to further push the boat out with four complimentary but very different streamed events (Twas the night before Christmas, when all through the Zoom, not a creature was stirring for they all were on mute…).
May God bless you and keep you.
James Cathcart