Event
Tales From The Library - Wet Saturday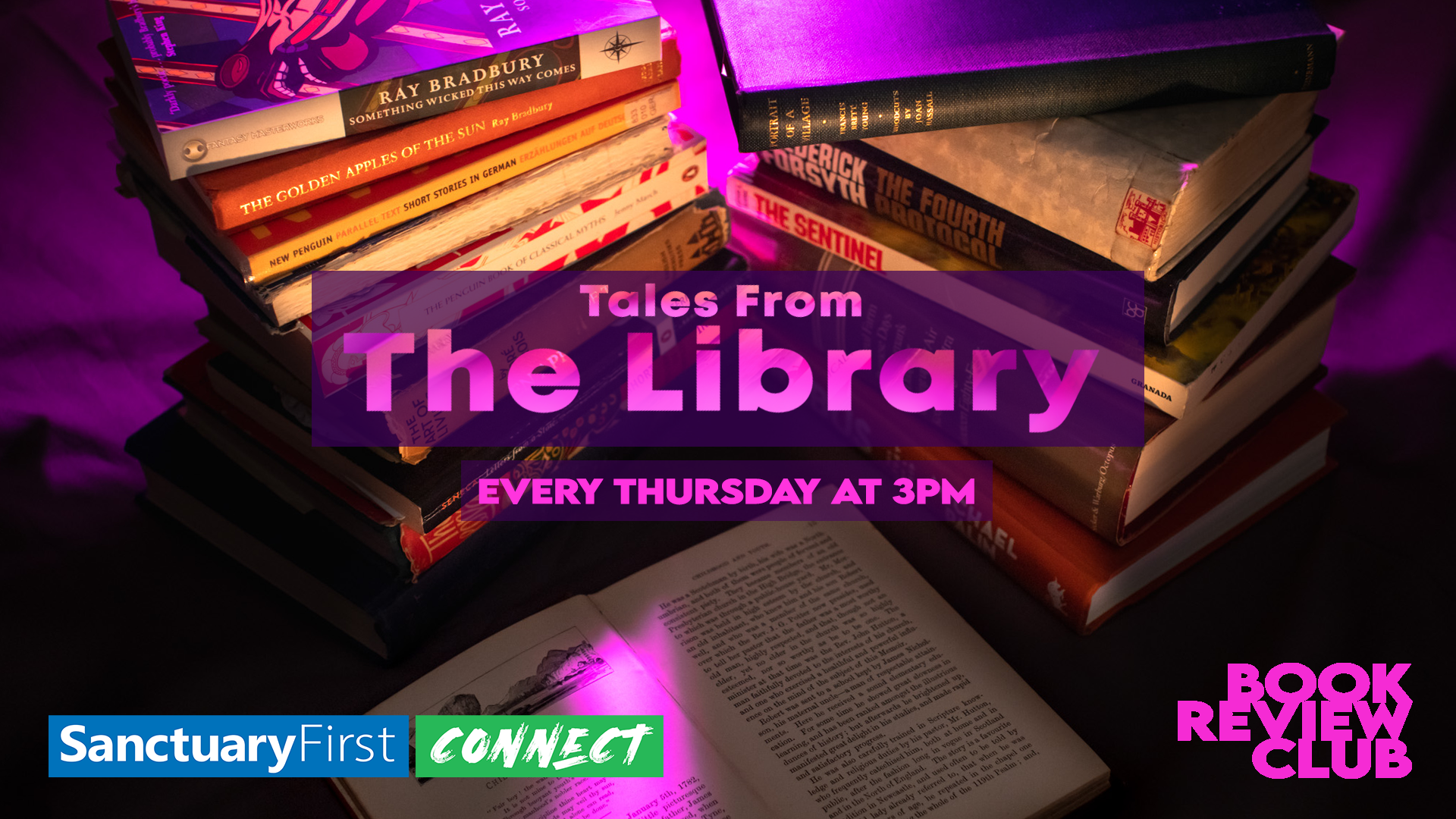 SIGN UP NOW - Every Thursday at 3PM
Join us for Tales From The Library: A new connect book review club in the Virtual Coffee Shop. Every Thursday at 3PM we will explore a new book and tale from various different writers. Read the book in advance or listen to our available audio recordings of the stories and then join us for a chat about the story and its deeper themes and meanings. Book recordings will be made available on the Wednesday before the Connect Group chat. Sign up below in order to take part and access the books.
BOOK LIBRARY: Check out the full library of our other books and Audio books.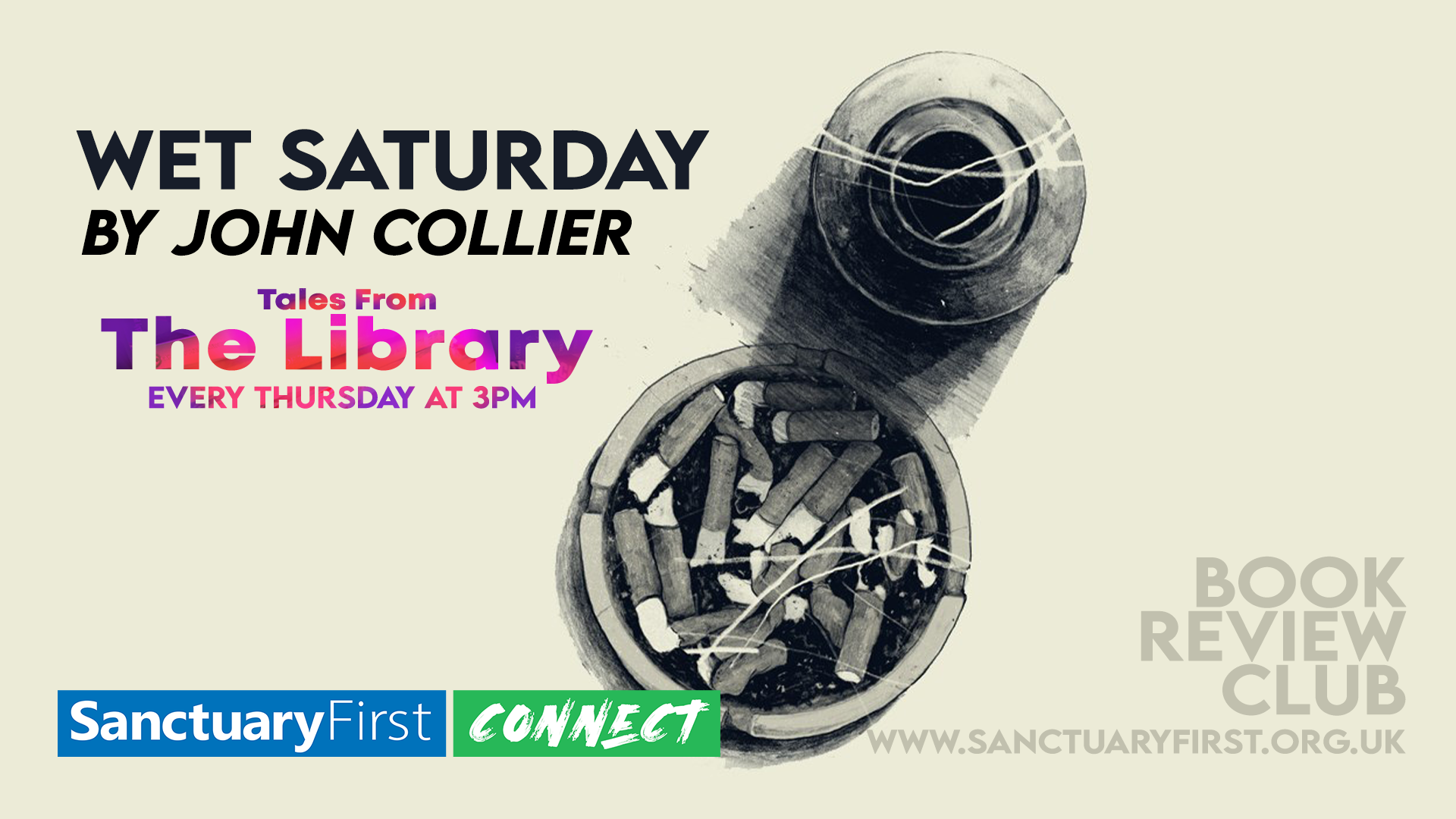 Wet Saturday by John Collier
This week in the Tales from The Library Book Club we will be reading the short story; 'Wet Saturday' by John Collier. This intriguing tale of murder and suspense has been through many iterations by this point, originally written by john Collier as part of his book ' Fancies and Goodnights' published in 1951. the story went on to be covered by Alfred Hitchcock in his television series 'Alfred Hitchcock Presents' in 1956 and was later featured in Roald Dahl's tv series 'Tales of the Unexpected' in 1984. the story although not a Dahl story was similar in style to his stories of the macabre.
Buy the book Fantasies and Goodnights paper copy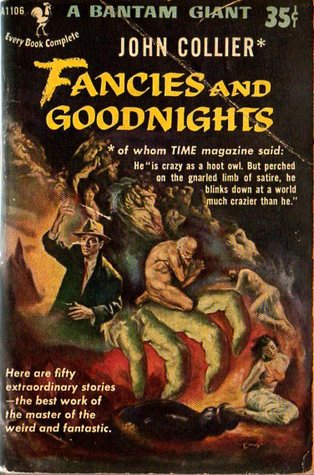 About Fantasies and Goodnights
Fancies and Goodnights is a collection of fantasies and murder stories by John Collier, first published by Doubleday Books in hardcover in 1951. A paperback edition followed from Bantam Books in 1953, and it has been repeatedly reprinted over more than five decades, most recently in the New York Review Books Classics line, with an introduction by Ray Bradbury. A truncated British edition, omitting roughly one-quarter of the stories, was published under the title Of Demons and Darkness.
The collection is viewed as a classic of its genre. It won the International Fantasy Award for fiction in 1952,[2] as well as an Edgar Award for "outstanding contribution to the mystery short story." It compiles most of the stories from Collier's prior collections as well as seventeen previously uncollected stories, several original to the volume. Collier reportedly rewrote many of his early stories prior to book publication.
About John Collier
John Henry Noyes Collier (3 May 1901 – 6 April 1980) was a British-born author and screenwriter best known for his short stories, many of which appeared in The New Yorker from the 1930s to the 1950s. John Collier's writing has been praised by authors such as Anthony Burgess, Ray Bradbury, Roald Dahl, Neil Gaiman, Michael Chabon, Wyndham Lewis, and Paul Theroux.
Born in London in 1901, John Collier was the son of John George and Emily Mary Noyes Collier. He had one sister, Kathleen Mars Collier. His father, John George Collier, was one of seventeen children, and could not afford formal education; he worked as a clerk. Nor could John George afford schooling for his son beyond prep school; John Collier and Kathleen were educated at home.[1] He was privately educated by his uncle Vincent Collier, a novelist.[2] Biographer Betty Richardson wrote:
'He began reading Hans Christian Andersen fairy tales at three; these began a lifelong interest in myth and legend that was further stimulated when, in his teens, he discovered James Frazer's The Golden Bough (1890-1915). An uncle, Vincent Collier, himself a minor novelist, introduced the boy to 17th and 18th century literature. Collier particularly admired Jonathan Swift, and an 18th-century satirist's view of life became his own. From his first work to his version of Paradise Lost, Collier saw humans, flawed but with potential, everywhere contaminated by narrow creeds, institutions, coteries, vanities, and careers.'
Sign up below to join
Don't have a Log In? Create a profile now
---