Event
Tales From The Library - There Will Come Soft Rains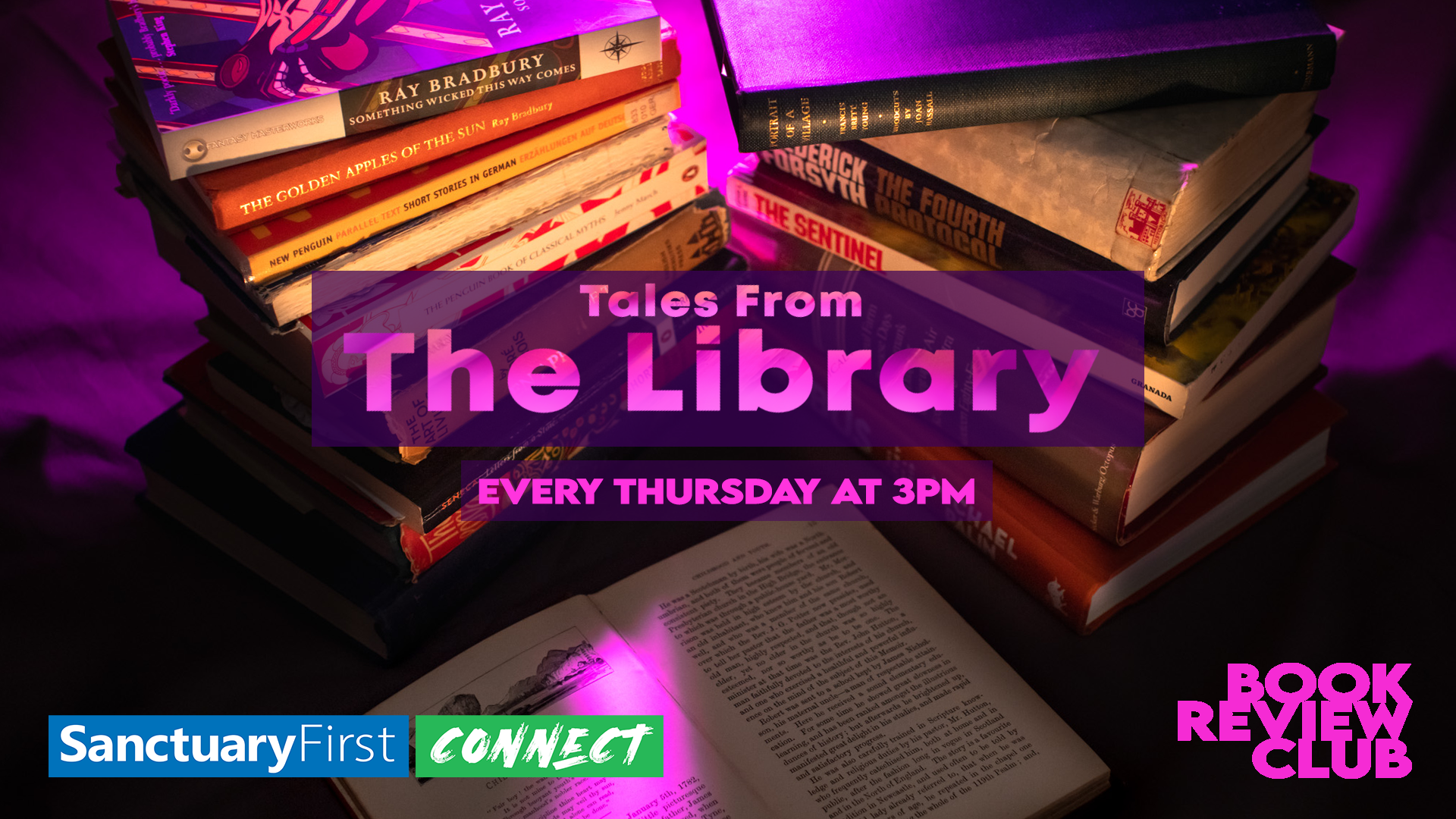 SIGN UP NOW - Every Thursday at 3PM
Join us for Tales From The Library: A new connect book review club in the Virtual Coffee Shop. Every Thursday at 3pm we will explore a new book and tale from various different writers. Read the book in advance or listen to our available audio recordings of the stories and then join us for a chat about the story and its deeper themes and meanings. Book recordings will be made available on the Wednesday before the Connect Group chat. Sign up below in order to take part and access the books.
BOOK LIBRARY: Check our the full library of our other books and Audio books HERE
There will Come Soft Rains by Ray Bradbury (read by Leonard Nimoy)
If the above video wont play CLICK HERE
Today is august 5th 2026! This week's book will be 'There Will Come Soft Rains' by Ray Bradbury. "There Will Come Soft Rains" is a short story by science fiction author Ray Bradbury which was first published in the May 6, 1950 issue of Collier's. Later that same year the story was included in Bradbury's The Martian Chronicles (1950). The Poem read to the absent house owner in the story by Sara Teasdale lends the Story its namesake.
There will come soft rains and the smell of the ground,
And swallows calling with their shimmering sound;
And frogs in the pools singing at night,
And wild plum-trees in tremulous white;
Robins will wear their feathery fire
Whistling their whims on a low fence-wire;
And not one will know of the war, not one
Will care at last when it is done.
Not one would mind, neither bird nor tree
If mankind perished utterly;
And Spring herself, when she woke at dawn,
Would scarcely know that we were gone.
Questions:
1. How is the nature of the house's circumstances revealed to us from the beginning of the story?
2. In what ways can this story relate to our own present or near future?
3. Think about the house itself, in what ways does Bradbury paint it as more a living and breathing thing than merely an inanimate object?
4. How do you feel the poem that the story revolves around fits into the narrative subtext? What questions is Bradbury Asking?
5. How do you feel about the ending of the house and the story? What message if any can be taken from this fate?
Sign up below to join the book club at 3pm on Thursday
---