Event
Tales From The Library - The Sound Machine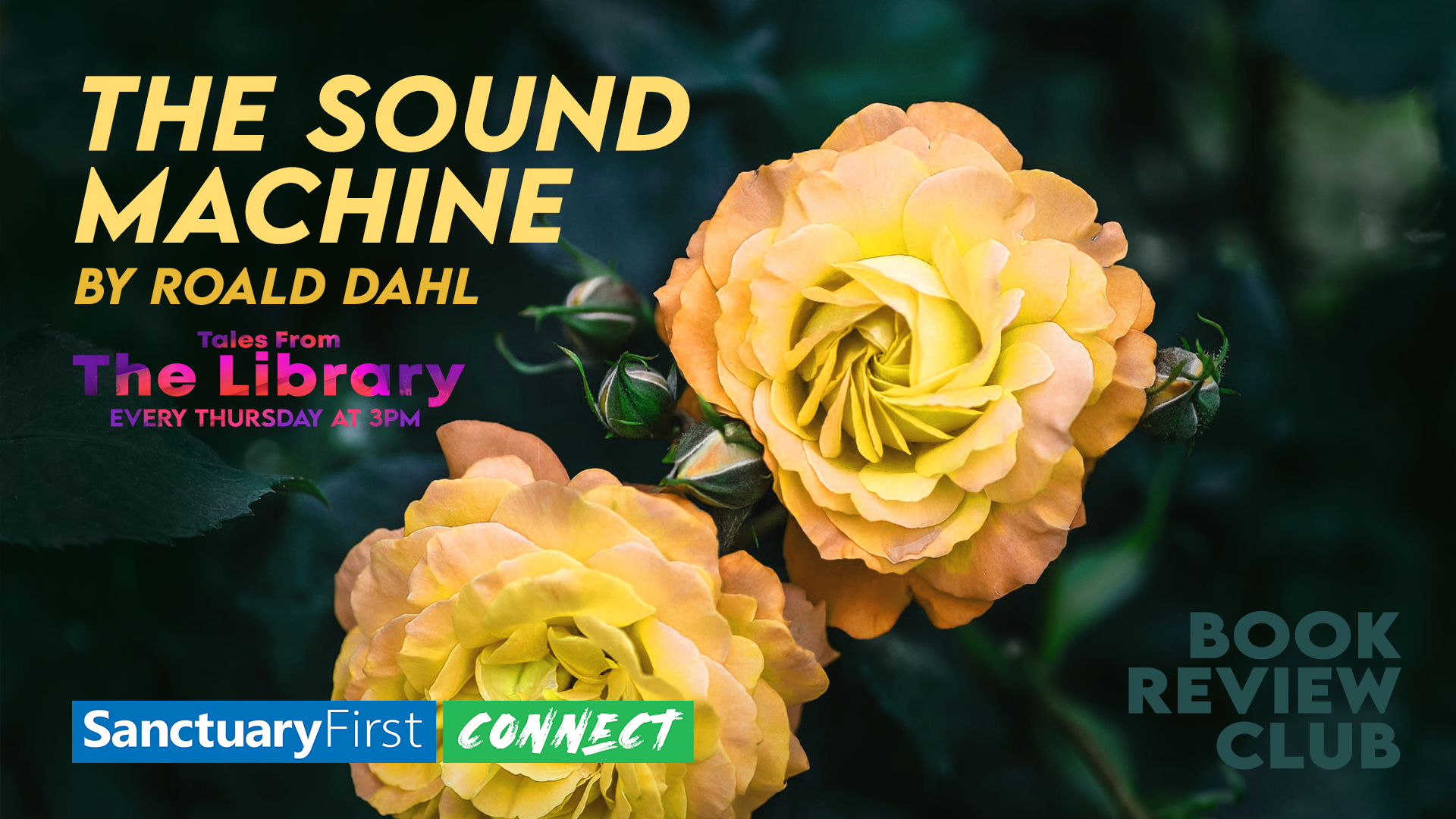 SIGN UP NOW - Every Thursday at 3PM
Join us for Tales From The Library: A new connect book review club in the Virtual Coffee Shop. Every Thursday at 3PM we will explore a new book and tale from various different writers. Read the book in advance or listen to our available audio recordings of the stories and then join us for a chat about the story and its deeper themes and meanings. Book recordings will be made available on the Wednesday before the Connect Group chat. Sign up below in order to take part and access the books.
BOOK LIBRARY: Check out the full library of our other books and Audio books.
The Sound Machine by Roald Dahl
This week we are reading 'The Sound Machine' by Roald Dahl. This short story was published September 17, 1949 in The New Yorker Magazine. it also featured in the popular television series 'Tales of the Unexpected'. The story tell of a curious invertor who creates a machine that can listen to sounds outside of the range of human perseption. The sounds he hears in this machine however are not what he expected at all. This story focuses on the nature of sound itself in a fasinating way that few other storys do, our perspection of the world around us and how we respond to it become the driving question behind Dahls tale.
The Sound Machine is taken from the short story collection Someone Like You, which includes seventeen other devious and shocking stories, one of which being 'Lamb to the Slaughter' that we covered last week.

Join the club on Thursday at 3PM and come along and tell us what you think.
How to join the club to chat
Once you are singed up the link to join via zoom will apear above on this page at 3PM on Thursday. To join you will need a phone/tablet or laptop with a built in camera and microphone (most modern devices come with this) you may need to download the zoom app onto your phone if you are using a phone to join.
Sign up below
Don't have a Log In? Create a profile now
---