Event
Tales From The Library - Kaleidoscope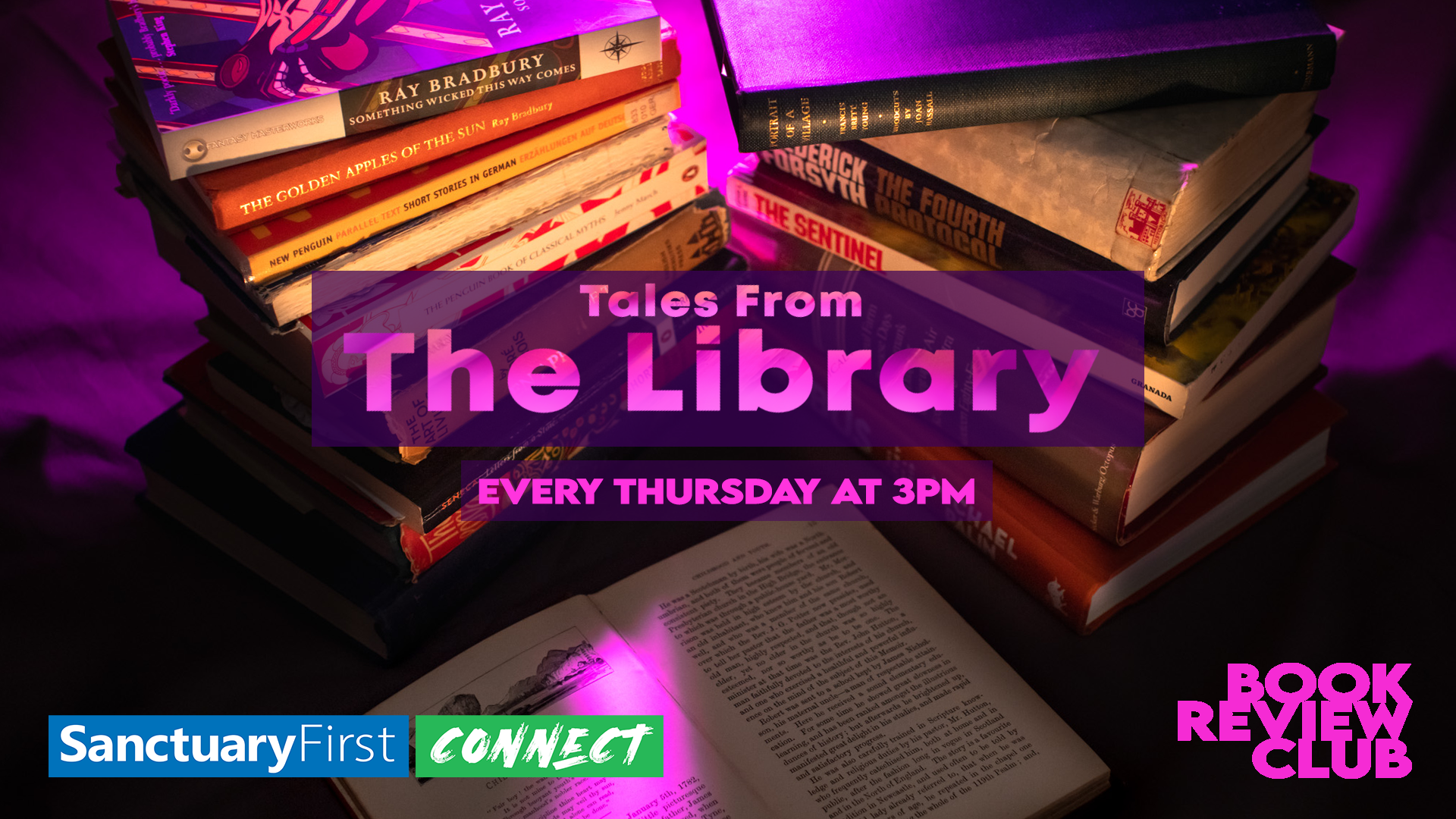 SIGN UP NOW - Every Thursday at 3PM
Join us for Tales From The Library: A new connect book review club in the Virtual Coffee Shop. Every Thursday at 3pm we will explore a new book and tale from various different writers. Read the book in advance or listen to our available audio recordings of the stories and then join us for a chat about the story and its deeper themes and meanings. Book recordings will be made available on the Wednesday before the Connect Group chat. Sign up below in order to take part and access the books.
BOOK LIBRARY: Check our the full library of our other books and Audio books HERE
Kaleidoscope by Ray Bradbury
This week as part of The Tales From The Library Book Club we are reading 'Kaleidoscope' by Ray Bradbury. The story tells of a crew of astronauts at the end of there lives, stranded in the vacuum of space with nothing but there last thoughts and a fade connection by radio signal to the other members of the slowly drifting apart. This story is part of the book 'The Illustrated Man'.
In previous weeks we have covered other Bradbury short stories; 'The Fox and The Forest' and 'The Man' are both from the book 'The Illustrated man' and can be found in our Library HERE
Questions:
1. Think about the opening of the story? how much time does Bradbury take to set up the circumstances of the story, and what effect does this introduction have on our engagement with the story and the characters?
2. What initial impressions do you form of the characters of the story and their relationships to each other?
3. Think of how the story conveys the nature of space, is it portrayed as horrifying? beautiful? or perhaps merely passive and empty? Does this impression change as the story progresses?
4. How do you feel about the fate of the characters and the emotional journey they undertake in the story?
5. What comments do you think Bradbury could be making about the human condition? Why place this story at the tail end of these characters lives?
Sign up below to join the book club at 3pm on Thursday
---