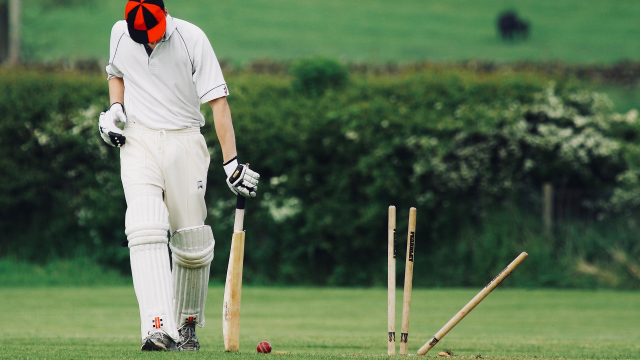 Spirit of the game
As we think today about Paul's discussion of 'freedom' and how the 'acts of the sinful nature' contrast with the fruit of the spirit, perhaps there's a way to view the choices we make in life as parallel to the way we play in a game.
Games played in teams or with others have organisation, structure, rules. But even within that structure some may choose to ignore or break the rules; others to adhere strictly to the exact wording; still others to add their own way of playing, or to play well: to be a 'good sport'.
In life we may be rule and law-breakers; or those obsessed with every last detail of what should, and should not, be done in a given situation; or be those who hold to a concept of 'the spirit of the game', or fair play.
For my youngest child this idea of being a good sport is still difficult — in tears when she doesn't win a board game for example. In our family gatherings the story is still told about me at a similar age, tearfully getting out the phrase "Well (sniff) done (sniff) for winning (sniff)" before making a bolt for my room!
But how we approach our games and sports can develop other characteristics and strengths for life. Newbolt's poem 'Vitae Lampada' extols the commitment of a cricketer on the apparently losing side who is encouraged to 'play up, play up, and play the game!' and that commitment to duty is then reflected in a similarly unpromising outlook on the field of battle.
May my desire to win
not outshine my desire to play fair.
May I not cut corners
nor breach safety rules
May my choices in sport
reflect my character in life
or at least help me to develop it
May the fruit of the Spirit
be the produce of my life
Patiently showing kindness,
faithfully being self controlled
joyfully sharing goodness
and gently showing love to all
that peace may abound.
Amen.
Galatians 5: 13-25 (NRSVA)
13 For you were called to freedom, brothers and sisters; only do not use your freedom as an opportunity for self-indulgence, but through love become slaves to one another. 14 For the whole law is summed up in a single commandment, 'You shall love your neighbour as yourself.' 15 If, however, you bite and devour one another, take care that you are not consumed by one another.
16 Live by the Spirit, I say, and do not gratify the desires of the flesh. 17 For what the flesh desires is opposed to the Spirit, and what the Spirit desires is opposed to the flesh; for these are opposed to each other, to prevent you from doing what you want. 18 But if you are led by the Spirit, you are not subject to the law. 19 Now the works of the flesh are obvious: fornication, impurity, licentiousness, 20 idolatry, sorcery, enmities, strife, jealousy, anger, quarrels, dissensions, factions, 21 envy, drunkenness, carousing, and things like these. I am warning you, as I warned you before: those who do such things will not inherit the kingdom of God.
22 By contrast, the fruit of the Spirit is love, joy, peace, patience, kindness, generosity, faithfulness, 23 gentleness, and self-control. There is no law against such things. 24 And those who belong to Christ Jesus have crucified the flesh with its passions and desires. 25 If we live by the Spirit, let us also be guided by the Spirit.