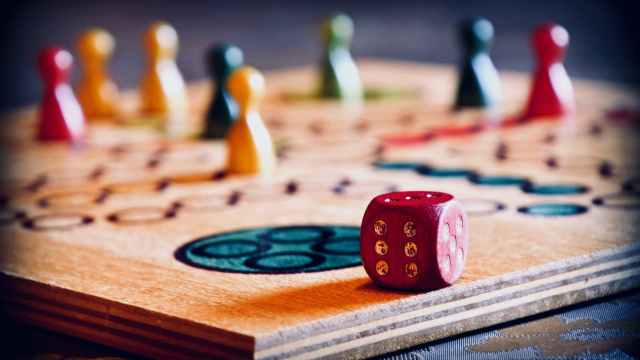 A Proper Good Sulk
Do you ever enjoy a good sulk?
Perhaps you're hanging out with friends and family. Maybe you're playing a game and everything started friendly. But then somebody 'wrongs you'. And you think: 'Right, time to settle in to a good old sulk now.' You're perfectly justified — you're the one who has been wronged/slighted/ignored/misunderstood… crossed. You can get good and comfy in this sulk, perched up in the cloudy heights of the moral high ground. You're in a mood and now everyone has to know it, but you won't talk about it. You'd only start to feel better and that would ruin it. No! This is a sulk for the ages…
Then something happens and you realise how silly you are and how the enjoyment of the sulk cannot compare to the relief of letting go of it. It's natural to have strong feelings (especially in the heightened environment of playing a sport or game) and Psalm 30 shows us even God feels anger. But God doesn't let the anger stew.
Our God feels anger, but doesn't let it fester into moodiness, sulkiness and petulance. We fragile humans have to continually relearn how to feel anger and then let it go but in our Lord and Saviour we have an example of a merciful trainer who can show us how to move on, and forgive us when we struggle to. God is with us in our sulks, and it's okay to feel those things but we can also respond to our trainer's invitation to let go of our resentments and bitternesses.
Lover of all — those who are sulking and those who are laughing it off —
tease us and spark us
out of our self-inflicted sulks
and show us the joy that comes with the morning.
Amen.
Psalm 30 (NRSVA)
1 I will extol you, O Lord, for you have drawn me up,
and did not let my foes rejoice over me.
2 O Lord my God, I cried to you for help,
and you have healed me.
3 O Lord, you brought up my soul from Sheol,
restored me to life from among those gone down to the Pit.
4 Sing praises to the Lord, O you his faithful ones,
and give thanks to his holy name.
5 For his anger is but for a moment;
his favour is for a lifetime.
Weeping may linger for the night,
but joy comes with the morning.
6 As for me, I said in my prosperity,
'I shall never be moved.'
7 By your favour, O Lord,
you had established me as a strong mountain;
you hid your face;
I was dismayed.
8 To you, O Lord, I cried,
and to the Lord I made supplication:
9 'What profit is there in my death,
if I go down to the Pit?
Will the dust praise you?
Will it tell of your faithfulness?
10 Hear, O Lord, and be gracious to me!
O Lord, be my helper!'
11 You have turned my mourning into dancing;
you have taken off my sackcloth
and clothed me with joy,
12 so that my soul may praise you and not be silent.
O Lord my God, I will give thanks to you for ever.