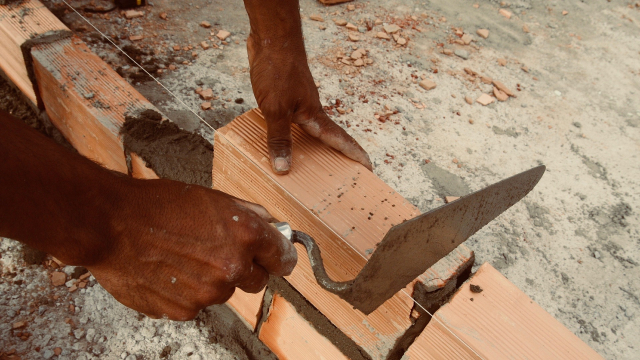 Living hopefully
He has no name. He wanders among the barrios of a South American city, looking at the ground. He picks up a brick and places it in his rucksack. He returns home – to his half-built house. Carefully, he cements the bricks from his rucksack into the unfinished wall. He is building his home – one hope-filled brick at a time. Tomorrow, he will go out again.
Jesus, you noticed people who went unnoticed.
I confess my people-blindness,
blinkered by busyness,
too self-conscious to be other-conscious.
Today, open my eyes to people
who inspire hope by living courageously
through disability, illness, disaster,
and other hope-eroding experiences,
practising resurrection with You
in their own back gardens. AMEN.
Deuteronomy 4: 1-2; 6-9
1 Now, Israel, hear the decrees and laws I am about to teach you. Follow them so that you may live and may go in and take possession of the land that the Lord, the God of your ancestors, is giving you. 2 Do not add to what I command you and do not subtract from it, but keep the commands of the Lord your God that I give you.
6 Observe them carefully, for this will show your wisdom and understanding to the nations, who will hear about all these decrees and say, 'Surely this great nation is a wise and understanding people.' 7 What other nation is so great as to have their gods near them the way the Lord our God is near us whenever we pray to him? 8 And what other nation is so great as to have such righteous decrees and laws as this body of laws I am setting before you today?
9 Only be careful, and watch yourselves closely so that you do not forget the things your eyes have seen or let them fade from your heart as long as you live. Teach them to your children and to their children after them.