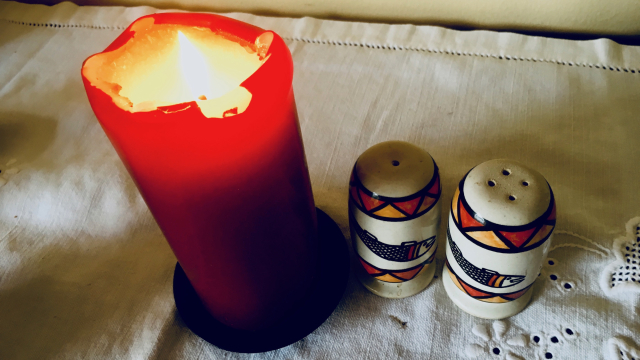 Compassion Action
OK - hands up those who (at least sometimes) feel ill-equipped to change the world? Or that you're not quite "good" enough to stand up as a public representative of Christianity? Or that your faith isn't quite deep enough to be considered a "proper" Christian?
That's probably covered most of us reading this…
I don't know why we are not more self-assured in our faith. We're often apologetic or defensive or just plain shy about talking about what we believe. Maybe that's not surprising. Our culture is increasingly hostile to faith in general and orthodox Christianity in particular.
But this passage from Matthew is absolute dynamite. As believers, we are characterised as salt and light for the world - we add the flavour and brightness to our communities; we are the ones who keep the world from being good for nothing. Wow.
And how do we do this? Well, not by taking part in televised debates with leading atheists. Not by preaching detailed points of doctrine. Certainly not by agonising over whether we're good enough or theologically sound enough.
We do this by being ourselves and living out the love of God to others in practical ways.
I think Jesus is saying here that nothing we do is too small or insignificant, when it is done as a consequence of our love of God and/or our love of our neighbour.
Lord Jesus
You have described us as the salt and light of the world. Give us the conviction to live our lives confidently in that role. Give us the talents and energy to change the people and places around us into your kingdom on earth.
AMEN.
Matthew 5: 13-16
13 'You are the salt of the earth; but if salt has lost its taste, how can its saltiness be restored? It is no longer good for anything, but is thrown out and trampled under foot.
14 'You are the light of the world. A city built on a hill cannot be hidden. 15 No one after lighting a lamp puts it under the bushel basket, but on the lampstand, and it gives light to all in the house. 16 In the same way, let your light shine before others, so that they may see your good works and give glory to your Father in heaven.