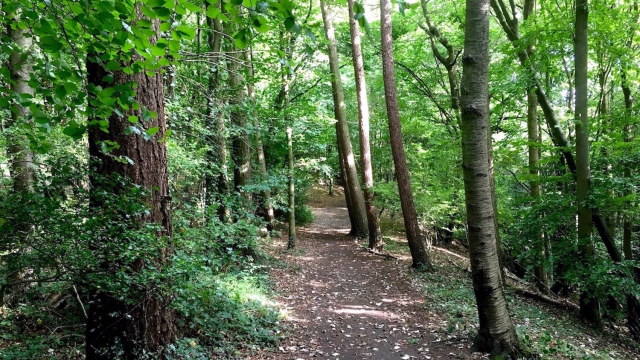 Surprise me
Today we are invited by the Gospel writer Mark, to consider the thoughts and feelings of a small group of women who went to the tomb very early on the first Easter Sunday. In this account we are introduced to the heartbreak and the fear that surround the friends of Jesus as they began to think about life without him. As they journey they become more anxious, not knowing who would help them remove the stone that covered the grave. To their surprise on arrival the stone had already been moved and their lives were about to change for ever.
There is something metaphorical about this story. Often in life we travel to the place of hurt searching for a way to remove the burdens that overwhelm us, but afraid and not sure how - we will never succeed. In this passage stones and burdens are removed and heaven's hospitality overwhelms the place of defeat and fear making a way open for all to face their fears.
It is the same Lord who goes before us, even in the 21st century, lifting burdens and rolling stones away from graves making the most fearful feel welcome and accepted. If we listen, we too will hear the salutation "Do not be afraid".
Lord,
Not many people know about my burdens
They weigh me down
I worry about so much stuff
Friends, family and I guess my future
I juggle so many things
Trying to do right by everyone
I panic sometimes not knowing what to do
Trying to do my best
Not knowing how things are going to turn out
Lord,
Today I'm going to travel expectantly
Help me to trust your promises
Come risen Lord
Live in my life story
Lift my burdens
Surprise me
With your stone rolling power
With or without the angels
Mark 16: 1-8
1 When the Sabbath was over, Mary Magdalene, Mary the mother of James, and Salome bought spices so that they might go to anoint Jesus' body. 2 Very early on the first day of the week, just after sunrise, they were on their way to the tomb 3 and they asked each other, 'Who will roll the stone away from the entrance of the tomb?'
4 But when they looked up, they saw that the stone, which was very large, had been rolled away. 5 As they entered the tomb, they saw a young man dressed in a white robe sitting on the right side, and they were alarmed.
6 'Don't be alarmed,' he said. 'You are looking for Jesus the Nazarene, who was crucified. He has risen! He is not here. See the place where they laid him. 7 But go, tell his disciples and Peter, "He is going ahead of you into Galilee. There you will see him, just as he told you."'
8 Trembling and bewildered, the women went out and fled from the tomb. They said nothing to anyone, because they were afraid.