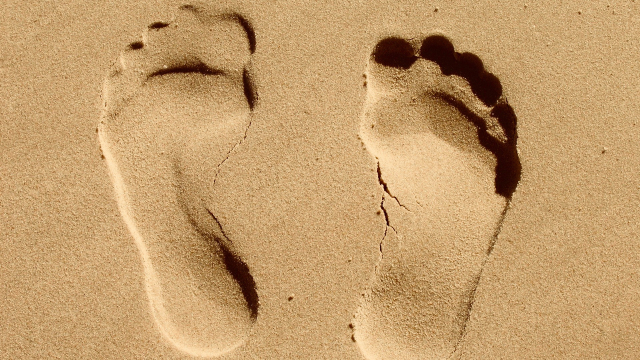 On the level
In the English Standard Version of the Bible it translates the opening lines of today's reading as "He came down with them and stood on a level place." Lasting friendships are built upon the ability to see eye to eye. To be able to level with each other. Here in this passage Jesus stands with the broken and the wounded, he feels their pain and brings healing into their lives.
His actions point to the coming consequences which is resurrection in the making. The coming of the Kingdom in time and space. These are the signs of the 'river-planted people' we have been thinking about this week in earlier reflections.
We are told that the people wanted to touch Jesus because power came out of him. Was this not resurrection power? When people encounter the living God they are lifted up into a new level. They become the blessed ones that Jesus speaks about for the rest of our reading today. Regardless where we might be, regardless on what level we are, Jesus draws near to bless us in our poverty and weakness, in our desire to be raised up into a new beginning to become a new creation restored and forgiven.
Lord
Level with me
Come close
Touch me too
Like you did in Tyre and Sidon
Stand on my ground
Look into my eyes
Ease my troubled mind
Calm my anxious thoughts
Don't leave me standing here
Alone
Afraid
Apprehensive
Lift me higher
Raise me up
Above all my fears
So that I too can
Soar above the
Tyranny of my past
And when I land
Plant me beside a river
Luke 6: 17-26
17 He came down with them and stood on a level place, with a great crowd of his disciples and a great multitude of people from all Judea, Jerusalem, and the coast of Tyre and Sidon. 18 They had come to hear him and to be healed of their diseases; and those who were troubled with unclean spirits were cured. 19 And all in the crowd were trying to touch him, for power came out from him and healed all of them.
20 Then he looked up at his disciples and said:
'Blessed are you who are poor,
for yours is the kingdom of God.
21 'Blessed are you who are hungry now,
for you will be filled.
'Blessed are you who weep now,
for you will laugh.
22 'Blessed are you when people hate you, and when they exclude you, revile you, and defame you on account of the Son of Man. 23 Rejoice on that day and leap for joy, for surely your reward is great in heaven; for that is what their ancestors did to the prophets.
24 'But woe to you who are rich,
for you have received your consolation.
25 'Woe to you who are full now,
for you will be hungry.
'Woe to you who are laughing now,
for you will mourn and weep.
26 'Woe to you when all speak well of you, for that is what their ancestors did to the false prophets.